Fun activities for children during the school holidays
Activities also Available for Children's Birthdays Parties
An Information page
for Parents & Children
Take 5mins & find out who will be looking after your children
"Hi Darren. I just wanted to say thank you for organising such a great holiday scheme. My son thoroughly enjoyed his time at your sports club and the variety of activities on offer was amazing! Hope you enjoy a well deserved rest! Thank you" (Parent - Mrs Thompson)
Holiday Sports Camps for children 4-12years old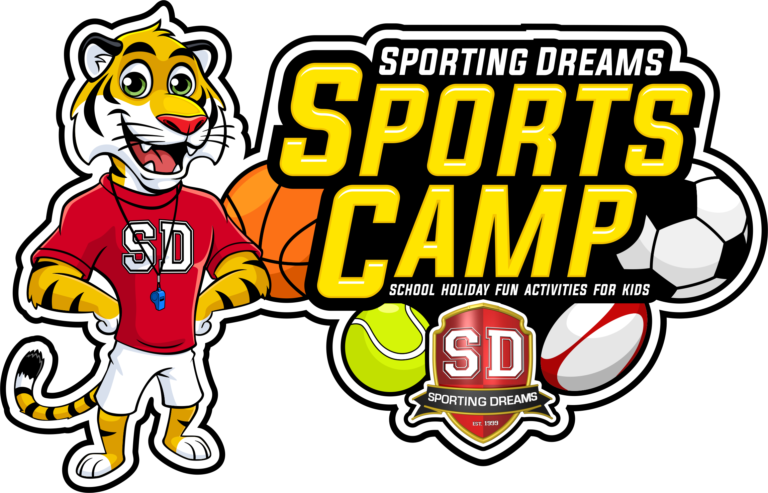 October Half Term

Christmas Holidays

February Half Term

Easter Holidays 

May Half Term

Summer Holidays

Weekend Camps 

Activities Available for Children's Birthday Parties
"It was Amazing, Brilliant! Can I please come again?"
This is the reaction we want from children when they are collected by their parents at the end of a camp.
This page is for parents and children. First show your son/daughter our sports camp video (See below). You can then see the type of sports and activities we offer. Also take  a look at our photo gallery. You may then want to read about us including our history, and our foundations so you get a good feel about our business, the work we do in schools across the UK, and who will be looking after your son/daughter.
If you are a Head Teacher or PE Lead and would like to find out more about our sports camps and how we can organise similar events at your school, please click here. 
This page is a detailed information page, providing parents with important information about our sports camps and the policies and procedures we follow to look after your children. Hopefully you get a good feel on what to expect.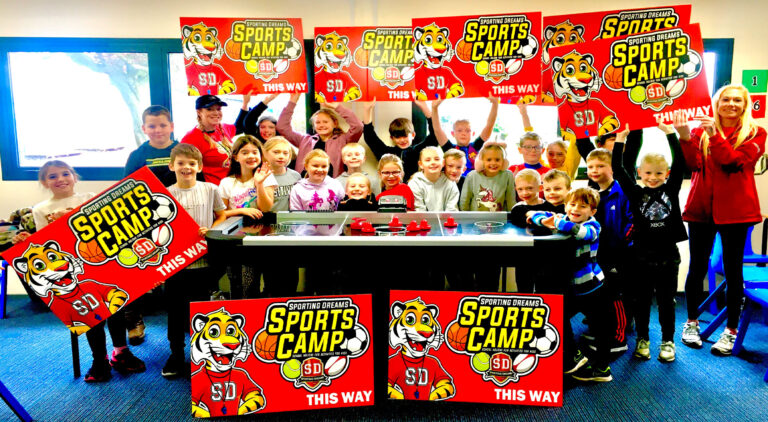 Welcome Parents & Children: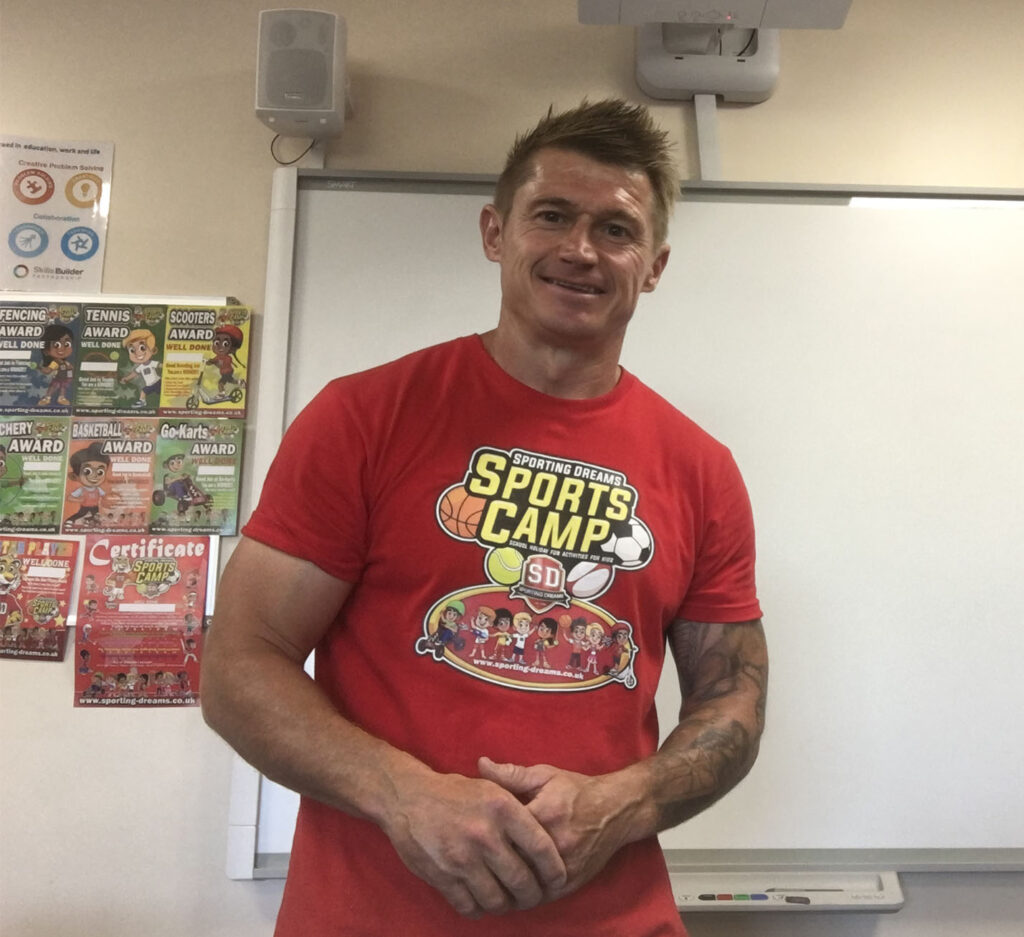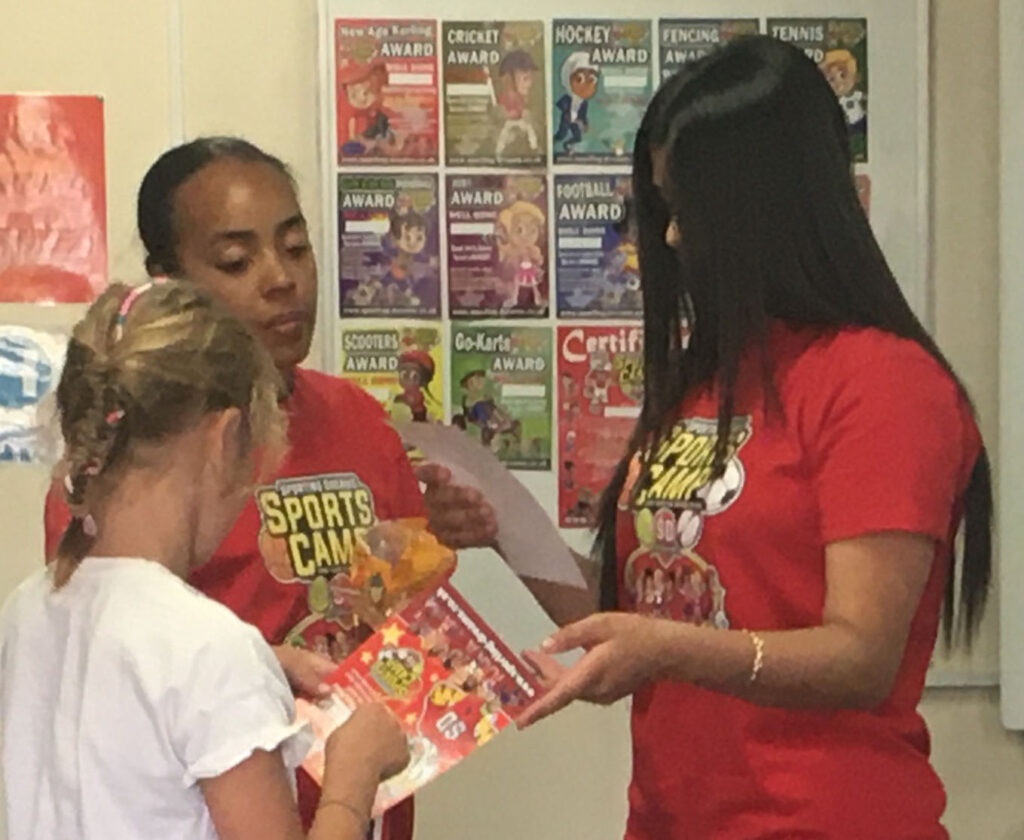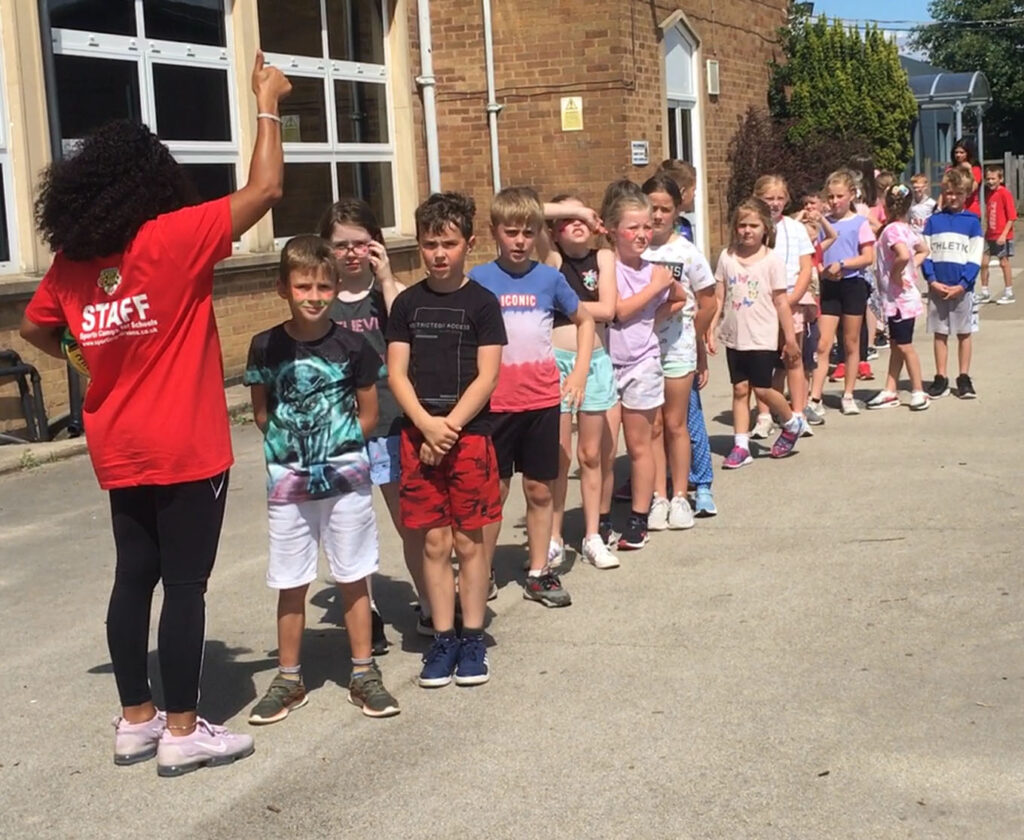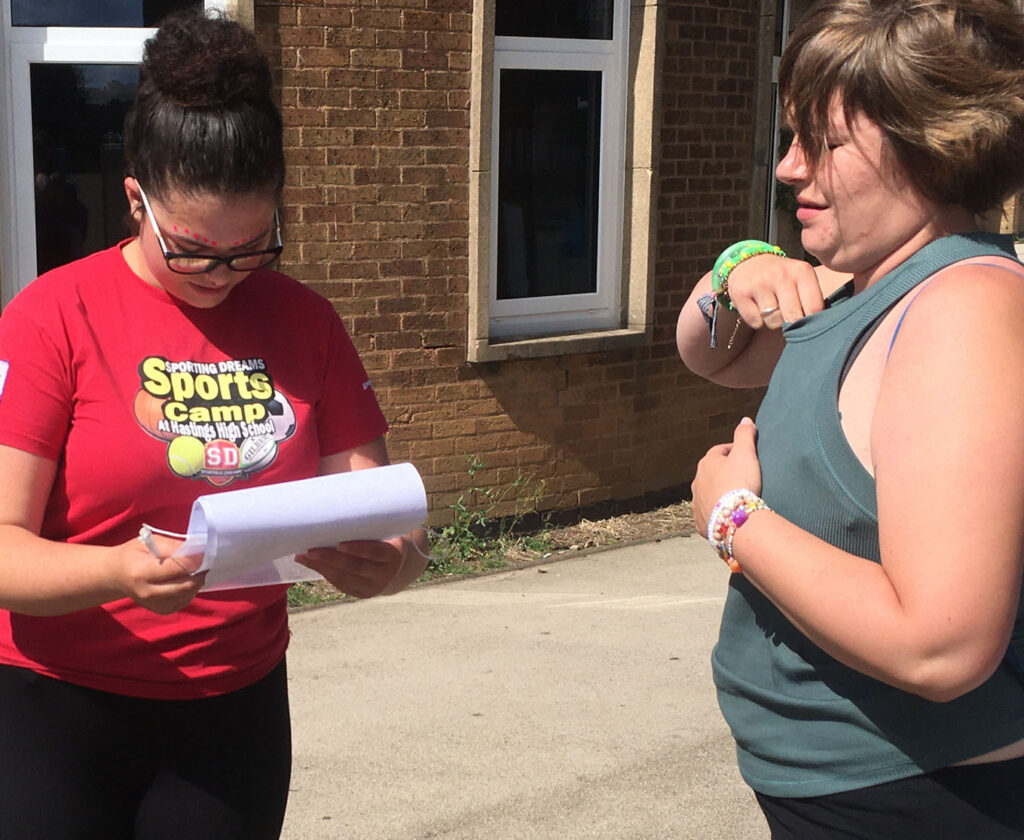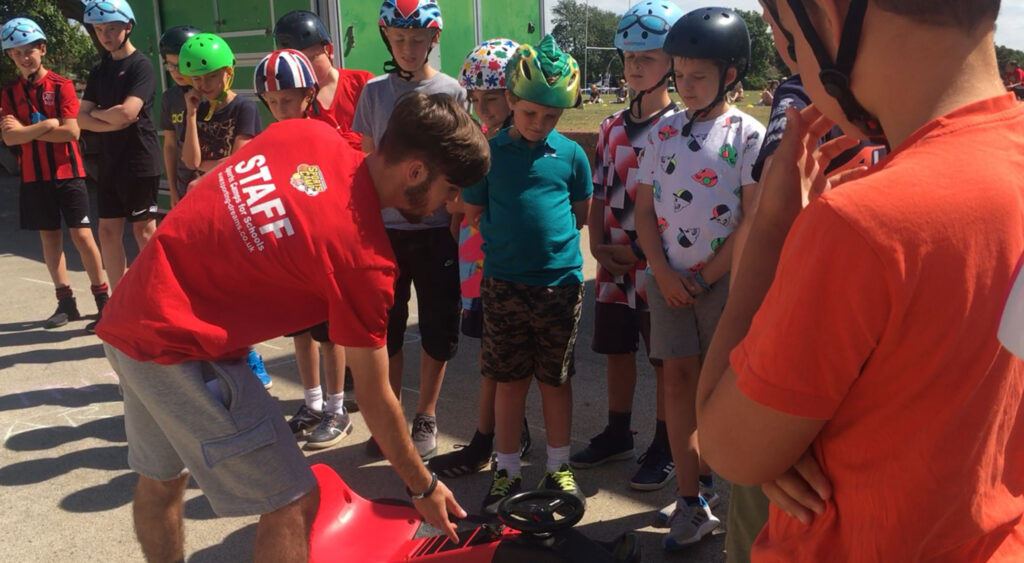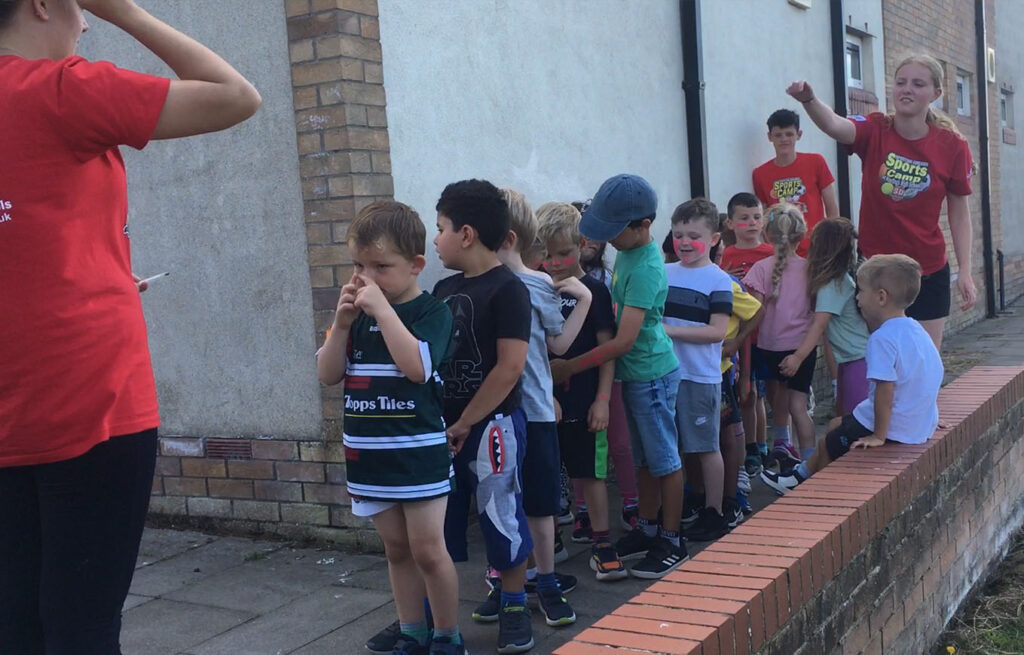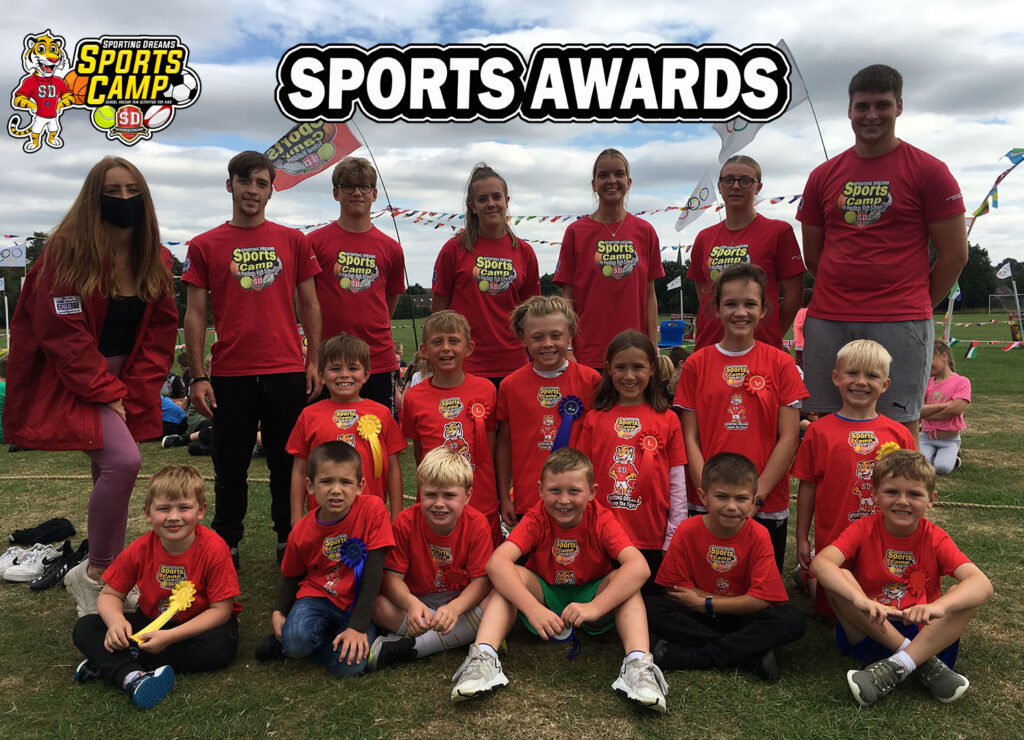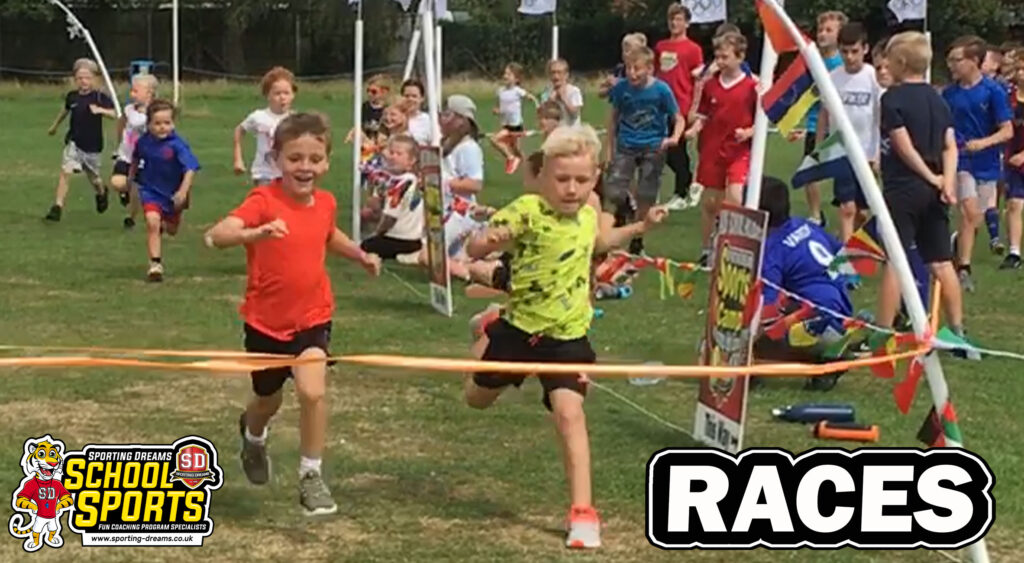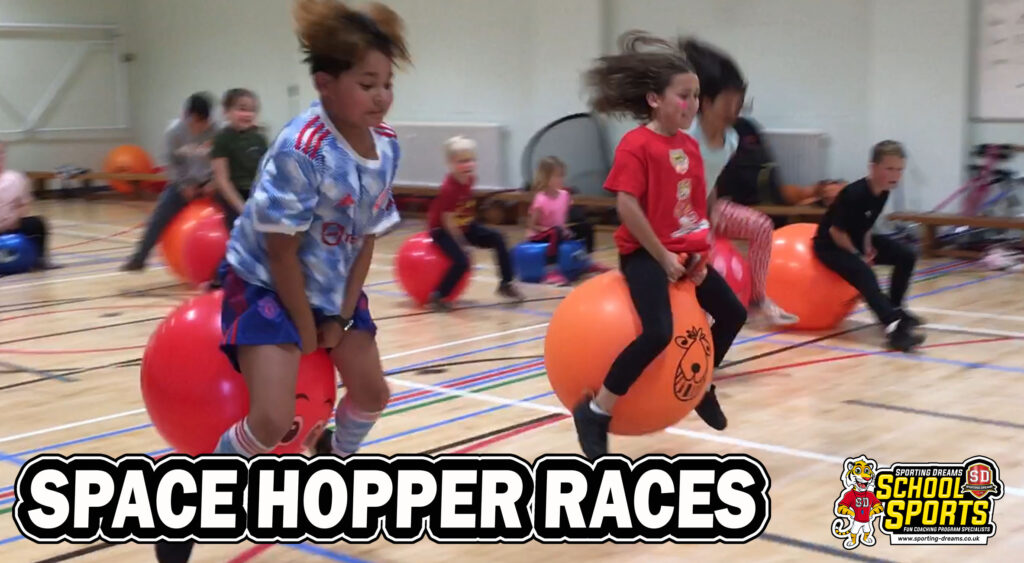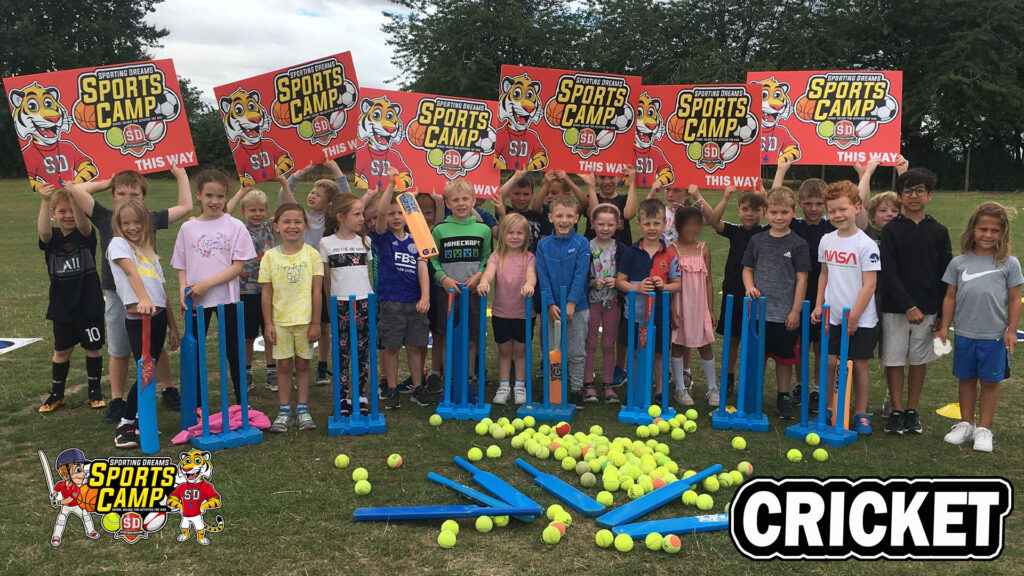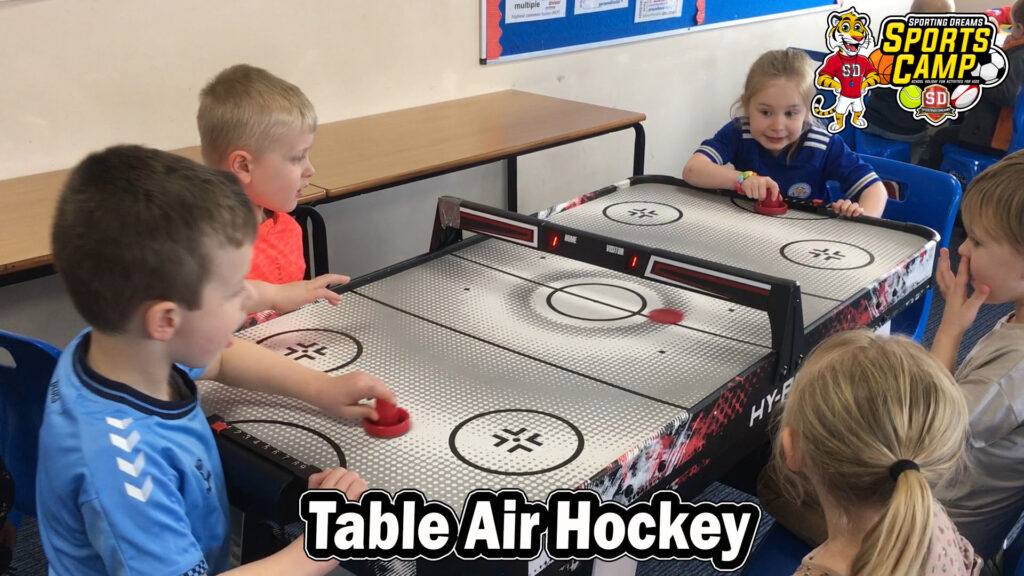 Working with children is our profession and we have been organising Sports Camps since 1999 and we know how to create a fun packed safe learning environment for your children. 
Your child's safety is our number 1 priority:
We understand as a parent, you want to feel confident in our staff's ability to keep your children safe and look after their well-being during their time at camp. Following this, we understand it's more than just playing sports that children will benefit from attending one of our camps or after school clubs. Our staff's role is to engage all children and to use sport to help children develop many transferable sports skills as well as nurturing life skills, social skills and developing their self-esteem and confidence.   
The importance of discipline, respect and communication:
We have always strived to improve in all aspects of our teaching and coaching. And you will probably not be surprised, that children's listening skills and behaviour will vastly affect the quality of a lesson and the level of fun children will have. Poor listening will result in a poor lesson and amazing listening will result in an amazing lesson. This is exactly how we say it to the children at the start of each lesson, also with a quick explanation on expected behaviour and how we communicate. 
From our experience we understand the importance of discipline, respect, and communication. These will affect the quality and the speed in which children can learn and maximise the use of time to squeeze in as much fun as possible. The sports camps are more relaxed compared than the work we do in schools, but discipline and listening skills are the foundations we work from to get to that goal of children saying that was amazing! Can we play again! To take a closer look at our foundations click here.
During the holiday camps we employ extra staff with various levels in education and experiences in teaching and coaching. We employ teachers, teaching assistants, NQT's, sports science & sports psychology University students, level 1, 2, 3 coaches and dance teachers. We also offer a Sports Leaders education program for school lunchtime supervisors, work experience candidates and newly qualified coaches. To learn more about our staff responsibilities and job opportunities visit our Staff & Jobs page.
Developing Life Skills Through Sport:
Our staff will use sport as a vehicle to help support and encourage your son/daughter to be aware of, and to develop many life skills as well as their transferable sports skills. Including;
Developing resilience

Developing positive and supporting behaviour towards others

Showing dignity when winning

Developing social skills

Developing motor skills

Promoting good sportsmanship

Developing good team work.
For more information on the following policies and procedures please email us.
Risk Assessments
Public Liability Insurance
Employers Liability Insurance
Child Protection Policy & Safeguarding
Toilet Policy & Procedure
Behaviour Management Policy
Parent's Signing IN & OUT Policy & Procedure
Other company policies & procedures available upon request
We aim to have 16-25 children in each class who will be supervised by 1 Activity Leader and 1 Assistant. The maximum number of classes we have during a camp is no more than 5 classes. We try and structure the camps similar to school classes so children can be placed in the same class as their friends and same aged children.  
Children will obviously feel nervous on their first day but rest assured as it's our job to make them feel comfortable, confident and making new friends.
If your son or daughter enjoys trying new sports and healthy activities, then they will love attending one of our Sporting Dreams School Holiday Sports Camps. Take a look at the two different types of camps we offer to schools and communities.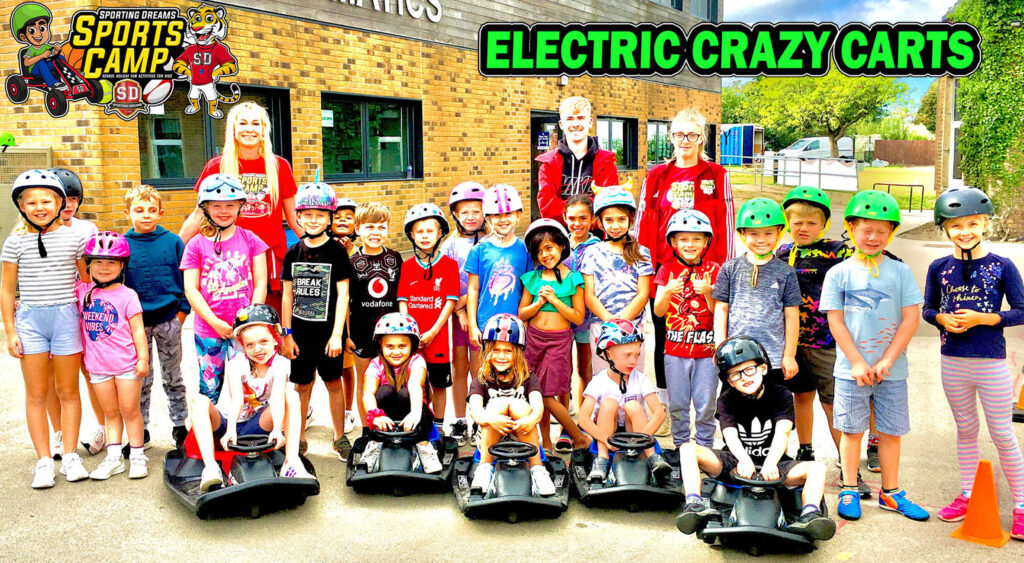 1. A Sport Specific Coaching Camp:
The first type of camp we offer is to individual schools and is called a Sport Specific Coaching Camp. This is where the Head Teacher would choose one or a combination of sports and activities for their pupils to take part in over the school holidays. This could be for just one day or a combination of days and activities. These camps are delivered by our DBS Checked, First Aid and National Governing Body Qualified Level 1, 2, 3 coaches. The focus on these camps is fun coaching and to introduce children to the skills, techniques and the tactics required to play the specific sport. We use various coaching formulas, games, activities and competitions to create a fun learning environment for the children. 
Examples of a sport specific coaching camp
1 Day Basketball Coaching Camp or Street Dance Camp or (Choose any of our Sports & Activities).
1 Day Multisport Coaching Camp (A combination of 2-4 sports) eg, 10am-12pm New Age Kurling Coaching Camp and then 1pm-3pm a Mini Fencing Coaching Camp. (Head Teachers can choose a combination from our Sports & Activities).
2. A School Holiday Activity Sports Camp:
The second, and most popular type of camp we offer to communities is called a School Holiday Activity Sports Camp (As shown in the video). 
The objective of theses camps is to bring together children from within a community from different schools, and to provide them with the opportunity to play organised sports and to make new friends under the supervision of one of our Fun Activity Leaders and Assistants/Helpers. 
Children play 6 to 8 various sports, dance and games activities throughout the day, and every day is different with over 50+ sports and activities to choose from. 
Here is an Example Program of a Sporting Dreams School Holiday Activity Sports Camp:
Fun Warm Up Games – Basketball, Football, Tennis, Air Hockey, Glow in the Dark Dodgeball, Kick or Electric Scooters, Golf with Foam Balls, Mini-Olympics (including Tug of War, Sack Race, Egg n Spoon, Sprint Races), New Age Kurling, Just Dance/Cheerleading, Daily Awards, Certificates, Medals and Trophies, or (Choose any of our Sports & Activities).
Children Learn through PLAY:
Children always look forward to playing matches and taking part in competitions, so we have designed our programs around children learning through PLAYING fun orientated games with a little coaching guidance. 
The success of our camps is a combination of providing children with a quick, jam packed activity program with a Fun Activity Leader. Children only spend a short time on each activity until they rotate round to the next activity, and the role of our Activity Leader is to create a fun and safe learning environment whereby children can learn the basic skills of how to play a sport/activity through playing fun games in pairs and small teams no bigger than 7v7.
Our role as an Activity Leader is more as an organiser. Organising games and a little hint of skills coaching once the children understand what they have to do. For more information on the duties of our staff including Activity Leaders and Specialist Sports Coaches roles, please visit our staff page. 
Rewarding Positive Behaviour:
All children are awarded with an attendance certificate on their last day of camp. The certificates are deigned to encourage children to demonstrate positive behavioural traits which you can see below. We also use the certificate as a behaviour management tool as it serves as a brief parent report. The activity leader will score children with 1 to 10 points for demonstrating positive behaviour throughout their time at camp. We also hand out sports awards in various activities for positive and encouraging attitudes. (Please see the examples of certificates below and the positive behavioural traits we encourage children to demonstrate).
Children score 1 - 10 points for;
Trying my very best at each activity.

Playing fairly, being positive and encouraging the efforts of other children. 

Being nice and kind to other children.

Showing excellent listening skills and following instructions.

Demonstrating honour in defeat and showing good sportsmanship. 
Show your children this video of some of the 50+ sports and activities we organise for children during a School Holiday Activity Sports Camp. Some activities are also available to book a child's Sport Birthday Party. E-mail us for information or text Darren for details on 07813175444.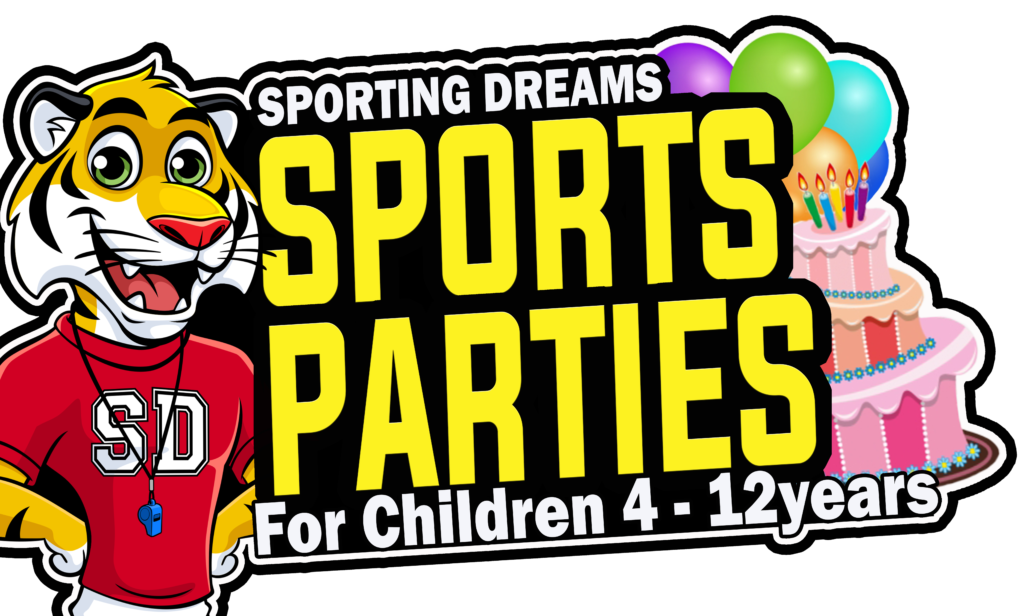 Here are some of the activities we play on our Sports Camps. For a full list of activities we offer please visit our Sports & Activities page and show your children the  videos of each activity so they can get excited on what to expect.
Sports Camp Details Overview:
When? We can run a sports camp at your school for 1 to 5 days a week, either as a one off event or as a regular event for every school holiday.  
Where? Activities would take place at your school or another local school.
Who can attend? All children within the community aged 4-12years, or we bespoke a program and organise a camp for specific children in schools.
Which activities? If a camp is organised at your school by your headteacher, they will select the activities. The head will choose either a Sports Specific Coaching Camp or a School Holiday Activity Sports Camp where children will play 6-8 activities each day. Take a look at all of our Sports & Activities to choose from. 
Times: Start at either 8am, 8.30am or 10am with staggered drop off and collection times from 3pm-3.30pm. 
How to book: Text Darren for full details on 07813175444. An online booking system for parents will be available soon.
Costs: The cost will be in the text, email or letter sent by ourselves or your school.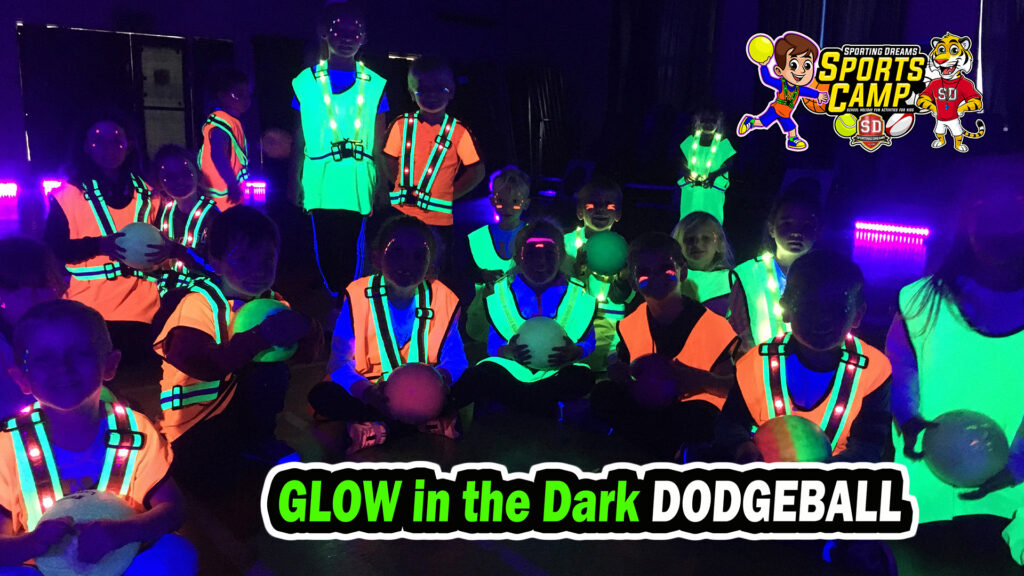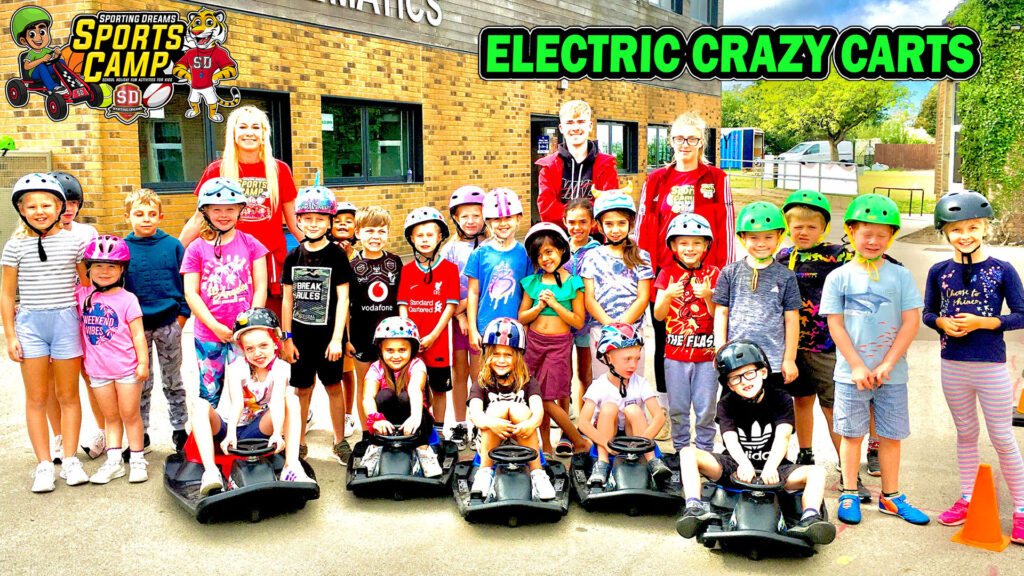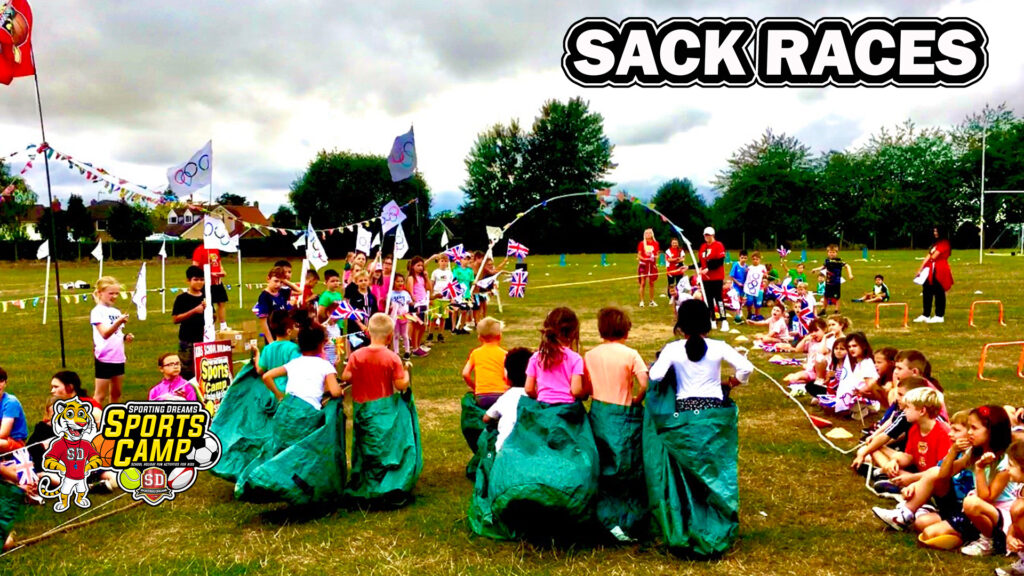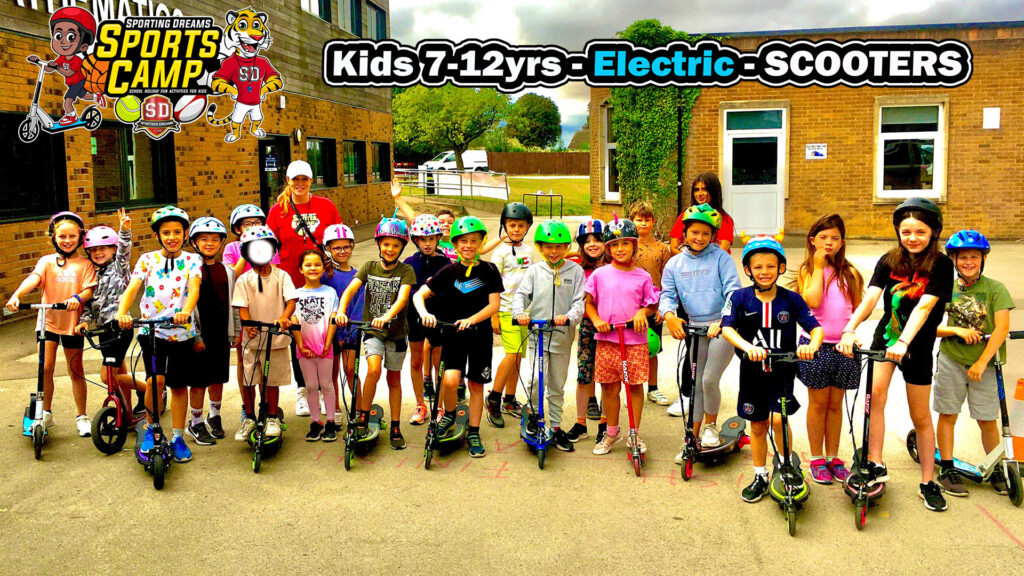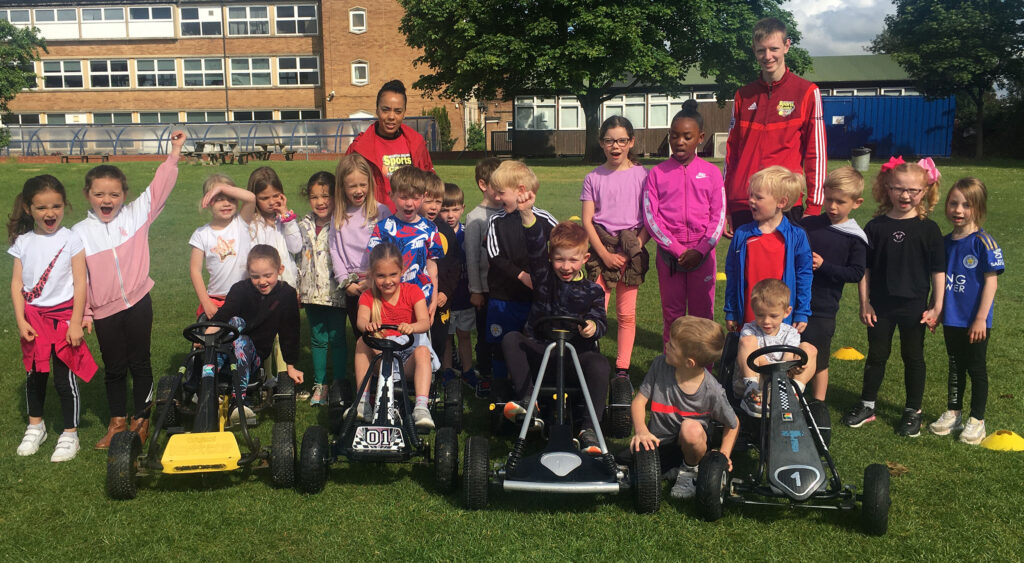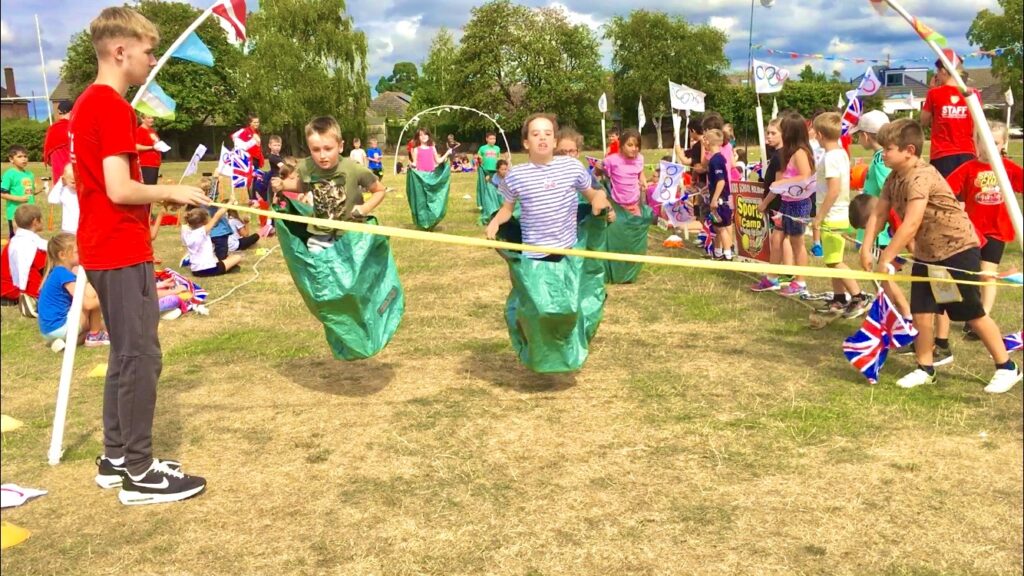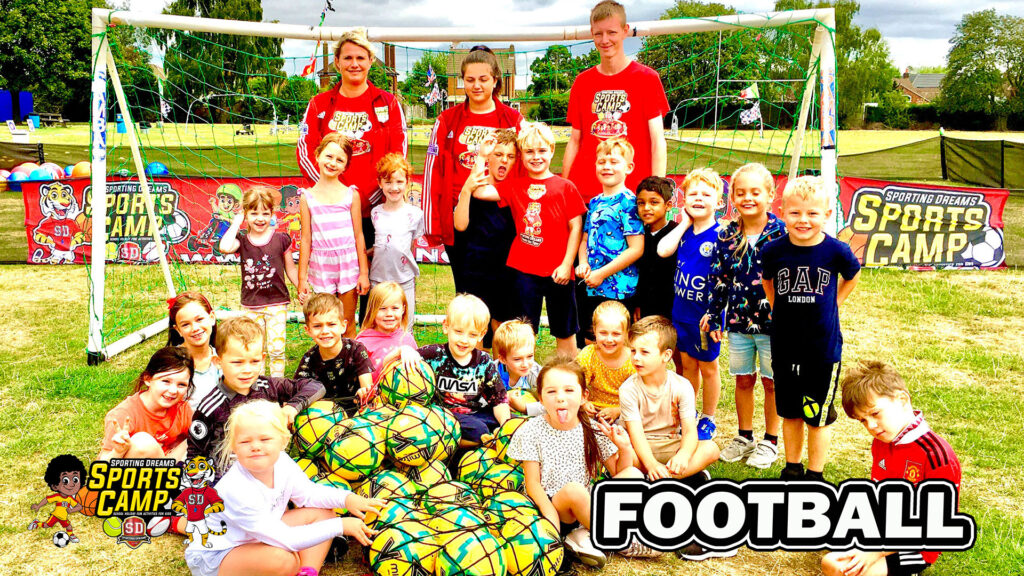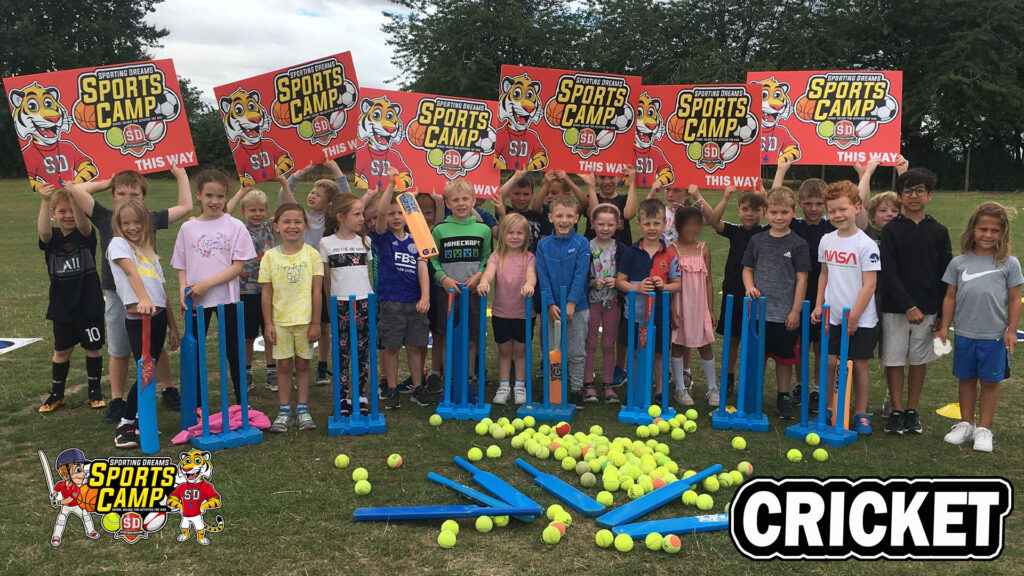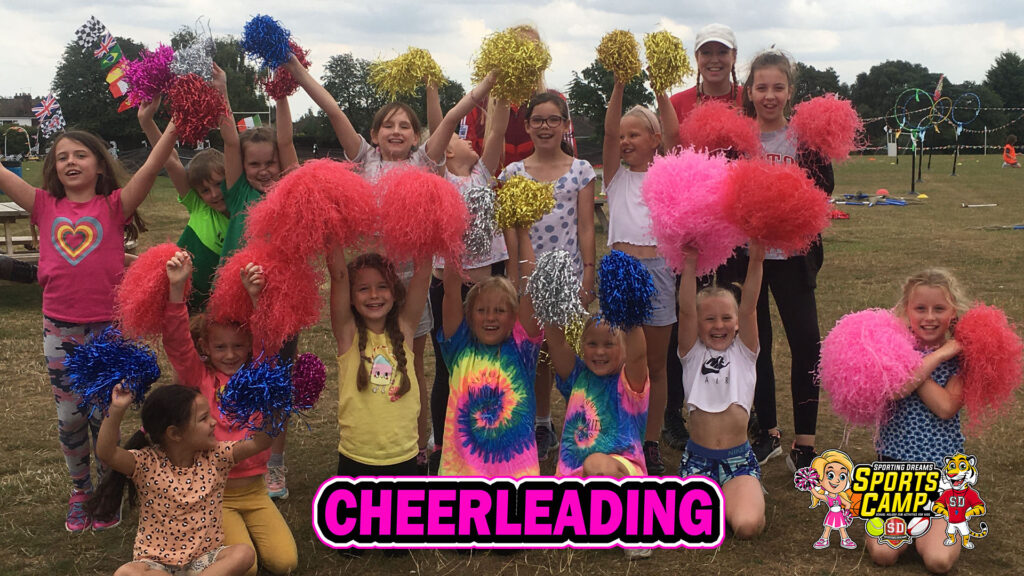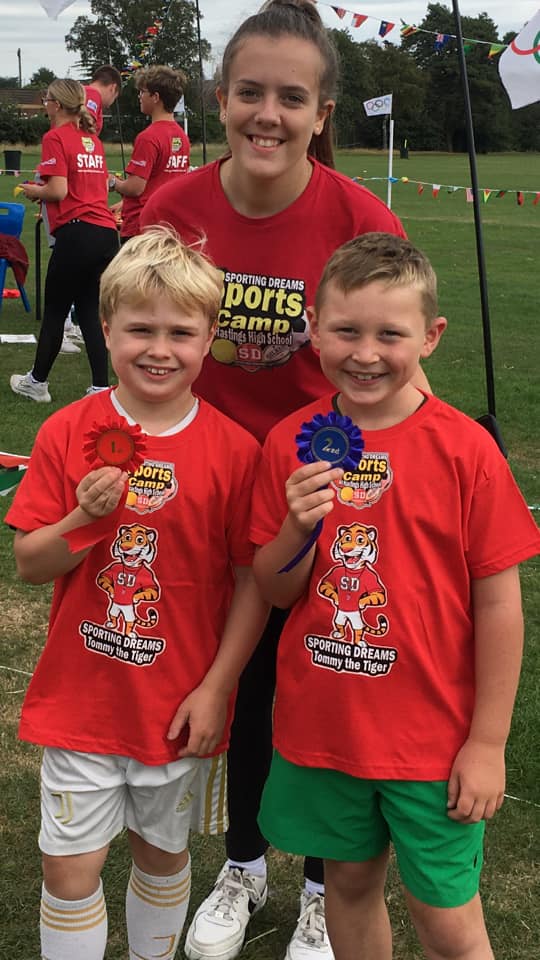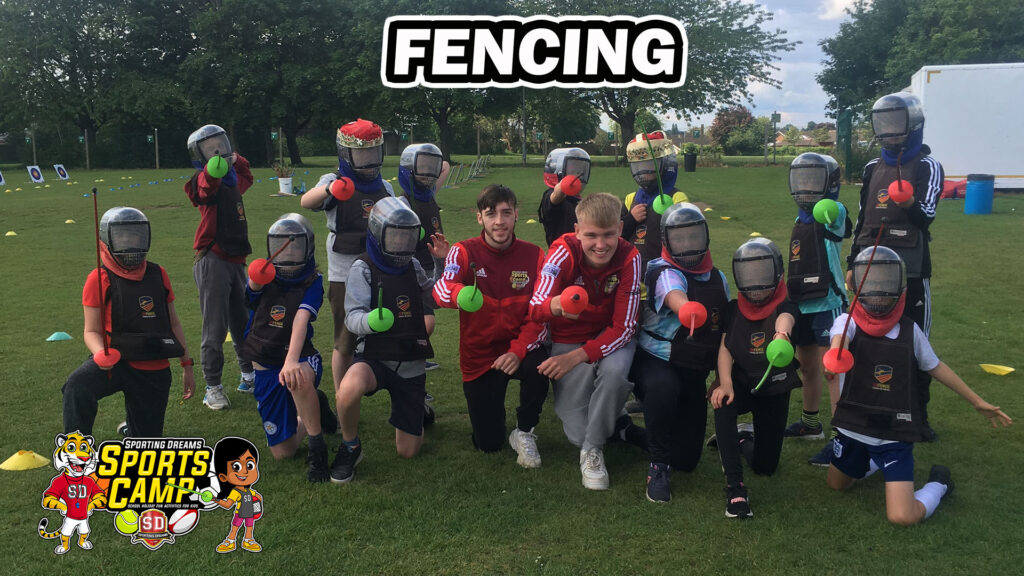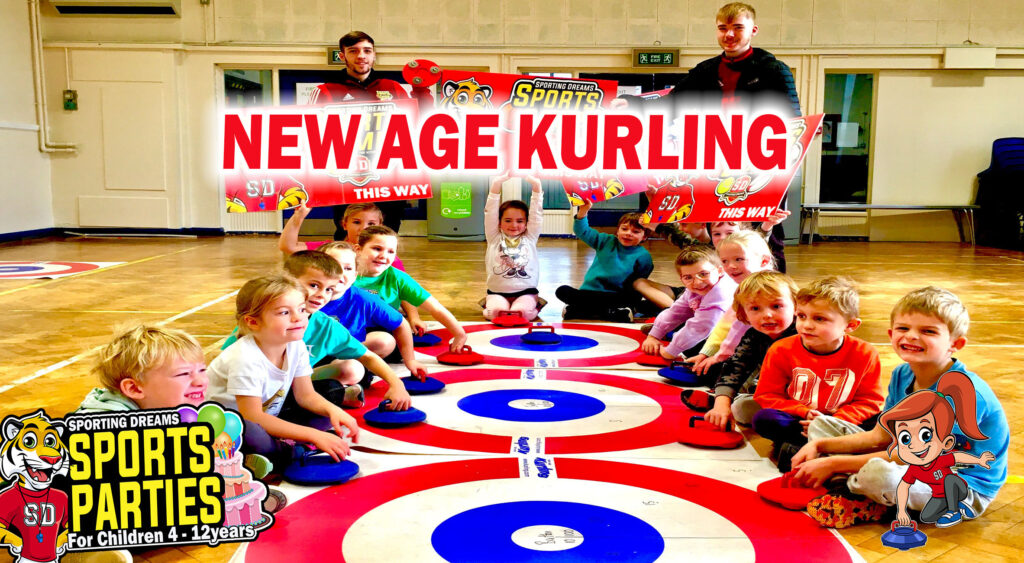 List of all of Sports & Activities: American Football – Archery – Arts & Crafts – Badminton – Balloon Games Developing Coordination, Reactions & Balance – Balloon Badminton – Balloon Tennis – Basketball Skills/Matches Tournaments – Bean Bag Bowls – Bench-ball – Cheerleading – Connect 4 – Crazy Carts 4-6yrs, 7-9yrs, 10+yrs – Cricket – Just Dance – Dance warm ups – Dodgeball – Egg n Spoon Races – Electric Air Hockey Tables – Fencing – Foam Javelin Throwing – Football – Fun Warm Up Games – Glow in The Dark – Dodgeball – Push Go Karts – Tri-Golf – Handball – High Jump – Hockey – Hurdles Running – Long jump – Mini-Olympics – Multi-sports -Musical Chairs – New Age Kurling – Parachute Games – Parachute Running – Quidditch – Quizz, Sports Quizzes – Rounders – Rubber Shotput Throwing – Rubber Discuss Throwing – Tag-Rugby – Sack Race – SAQ Fun Games, Speed, Agility, Quickness – Scooter-Kick Scooters, 3 wheelers, 2 wheelers 4-12yrs – Scooters-Electric Scooters 7-12yrs – Space Hoppers Races – Sprint Races – Street Dance – Table-Tennis  – Tennis outside & inside – Three Legged Races – Throwing and Aiming Games – Tug of War – Water-Battle/Splash Games when it's hot – Wheel Barrel Races