Glow in the Dark Dodgeball Party
Fun Parties for Children 4-12yrs
A fun way to celebrate your child's birthday with family and friends
"Hi Darren, I just wanted to say thank you so much for a great party. Your sports coach Luke was excellent and all the parents commented on how good he was. He had all the boys completely under control and they thought he was great. He did a good mix of activities and they all got involved in everything. I would certainly recommend him and the company and I suspect some of the other mums and dads may give you call!" Thanks again, Mrs Hillman
Glow in the Dark Dodgeball Party
What to expect: We come to the venue and block out all the light and use UV lights, high viz vests, LED lights and glow in the dark dodgeballs. We also bring a speaker with pop music to help create a fun packed environment for the kids. We first coach the children how to play dodgeball and then we split the children in to teams and play various forms of dodgeball and competitions. The basic format includes:
1. Set up: Children are placed into 2 teams
2. Rules: Children are coached briefly how to play dodgeball including, How to start a game, how to throw, catch, block, dodge, jump, slide, duck and learn the basic rules.
3. Warm up game:  Children play a 2minute casual warm up game and the rules are reinforced. Play twice.
4. Competition / Tournament: Children are split into 4 teams and play a round robin tournament. 
5. Hit sit out game: Children split into two teams, if they get hit they have to sit on their bench and are out. Last player standing wins the competition. 
6. Optional Award Ceremony: 5mins. Each child is presented with a certificate and the birthday boy/girl is presented with a birthday medal/trophy (Extra charges apply).
7. Food, Drinks and Cake: The parent's of the birthday boy or girl would set up the tables and chairs for the children to sit down and have their food etc and at the end sing happy birthday.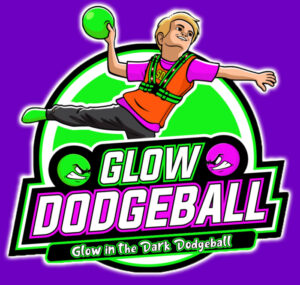 Other Types of Birthday Parties we Offer:
Click on the party photo below to view more information
To book or enquire about a birthday party please email us