Mini Archery programs for schools
"Our school children absolutely loved the mini archery activities. Please pass on our thanks to your instructor Luke who had a lovely manner with the children. The activities catered for children from reception to year 6, so we were able to make it a wonderful whole school event. All activities catered to each of the age ranges' needs and abilities."
Book a Mini Archery Event Now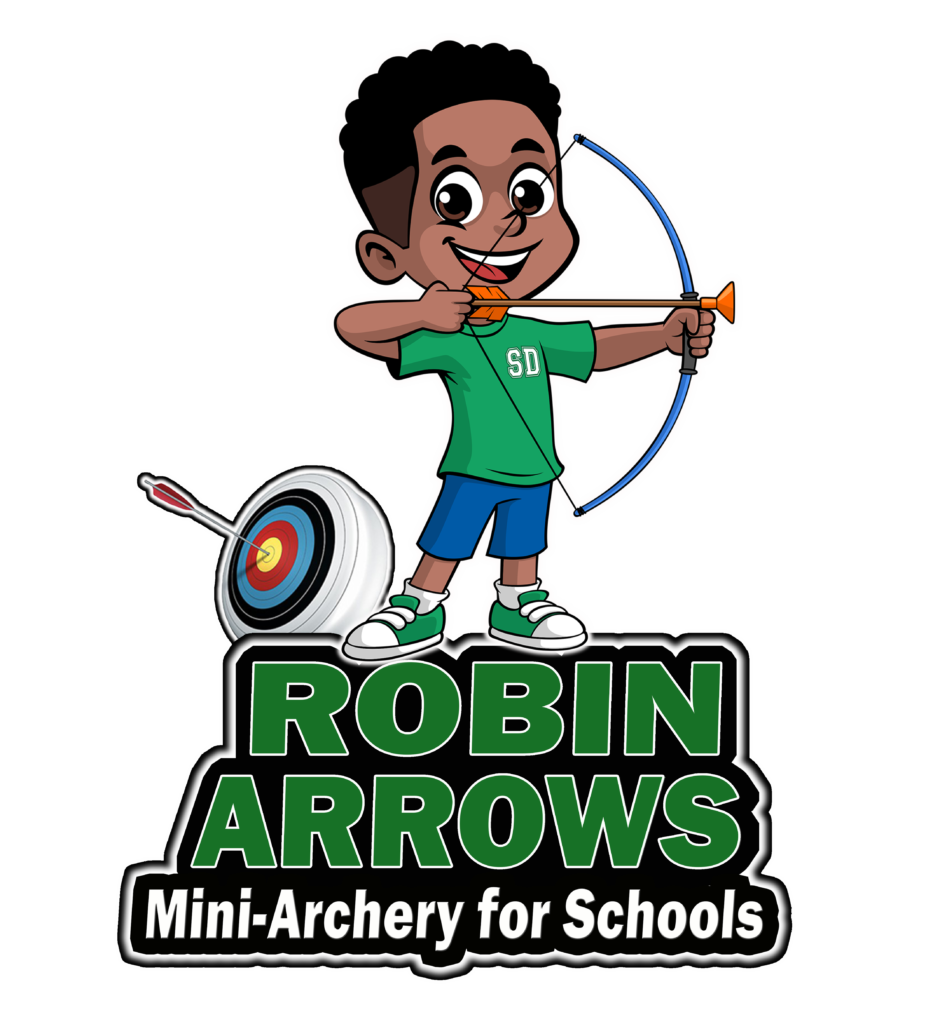 A fun way of learning how to play mini archery. 
Available to primary schools for: 
Curriculum PE Lessons
PPA Cover
Breakfast & Lunchtime Activity Clubs
After School Sports Clubs
Kids Birthday Sports Parties
Holidays Sports Camps & Playschemes
Bespoke Services for schools
CPD Staff Training
Parents & Children Bonding/Learning Events
Please email us for as full list of services and programs we offer to schools.
Watch children taking part in our Robin Arrows mini archery school sports program. Please email us for more information and a quote.
Welcome To Our Robin Arrows Mini Archery School Program
Hello Head Teachers and PE Leads. 
To book a Robin Arrows Mini Archery program for your school please email us for a quote. If you are a parent and want to book mini archery as part of a multi-sports or mini Olympics birthday party for your child (visit our Kids Sports Parties page), or if you want to find out more about our school holiday sports camps click here. 
Robin Arrows is a Sporting Dreams School Sports Program and it provides children with a fun and safe introduction to the skills required in mini archery. It's great for the whole school from EYRS to year 6. The program aims to give children a "WOW, that was an amazing experience, can we do it again?". 
There are many transferable skills children can develop from participation in archery some of these include concentration, composure, eye-hand coordination and basic maths skills. Take a look at the information below outlining our program and the benefits to the children by adding it on to your schools PE curriculum. 
Yes, Mini Archery is safe. We use arrows with suckers on the tips. Please also take a quick look at our instructors coaching methods and the use of discipline within all our Schools Sports Coaching Programs. Click here About Us.
Safety Preparation: Before children attend their first lesson, they will watch a 6 minute training video which has partially been collaborated from Archery GB. We use this as a visual learning tool and to set expectations so children understand what to expect, what games they will play, what skills they will learn, how to behave, how to listen as well as how to use the equipment safely.
There's loads of information, but it's a great starting point to build children's excitement and get them motivated to try something new. Obviously younger children won't be able to remember it all so we do start each lesson with a recap on how we expect children to behave and how to use the equipment safely. We continually reinforce this throughout each lesson to maintain a safe learning environment.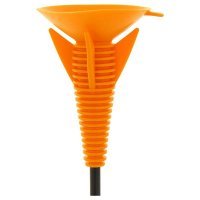 Children will watch this training video before their first lesson.
Each lesson our instructor will;
Introduce the equipment.
Demonstrate how to use the equipment safely (Simplifying the explanation for KS1).
Explain how to listen. (Using various behaviour management strategies such as sit down if you are listening, hand in the air if you are listening etc).
Explain how to communicate and pay attention to the instructions. 
Organise practice time. Children will spend 10-15minutes experimenting with the equipment and will learn the basic skills with the assistance of the instructor.
Organise various fun games. Archery is more that just standing there firing at a target and we have numerous fun games for each year group which help them practice their archery skills but at the same time use there maths skills and competing against their friends.  
What Skills Do The Children Develop?
We teach children the basic skills of the sport through the use of fun games, activities and competitions. It's also a fun way for practicing maths. We have a different lesson plan, approach and style of delivery for the different year groups to get the children started and firing the soft arrows safely. Please take a look at our coaching methodology for more insight into the lesson plan structure.
How to load (During this skill, children developed the fine motor skills of placing the nock of the arrow onto the bow string which also takes some good concentration skills)
How to stand
How to aim at the target
How to safely release
How to safely retrieve the arrow
How to play safely
Additional Benefits to children:
Archery also has a number of additional benefits and learning outcomes, including; 
Applying mathematics in personal bests and competitions 
Improving motor skill development
Aiding concentration skills and eye-hand coordination 
Improving aiming skills, strength and composure 
Developing communication, safety awareness and team work skills 
Developing self esteem and confidence
Developing awareness of resilience, and persistence to attempting new skills
Children play fun games which incorporate basic addition, subtraction and multiplication.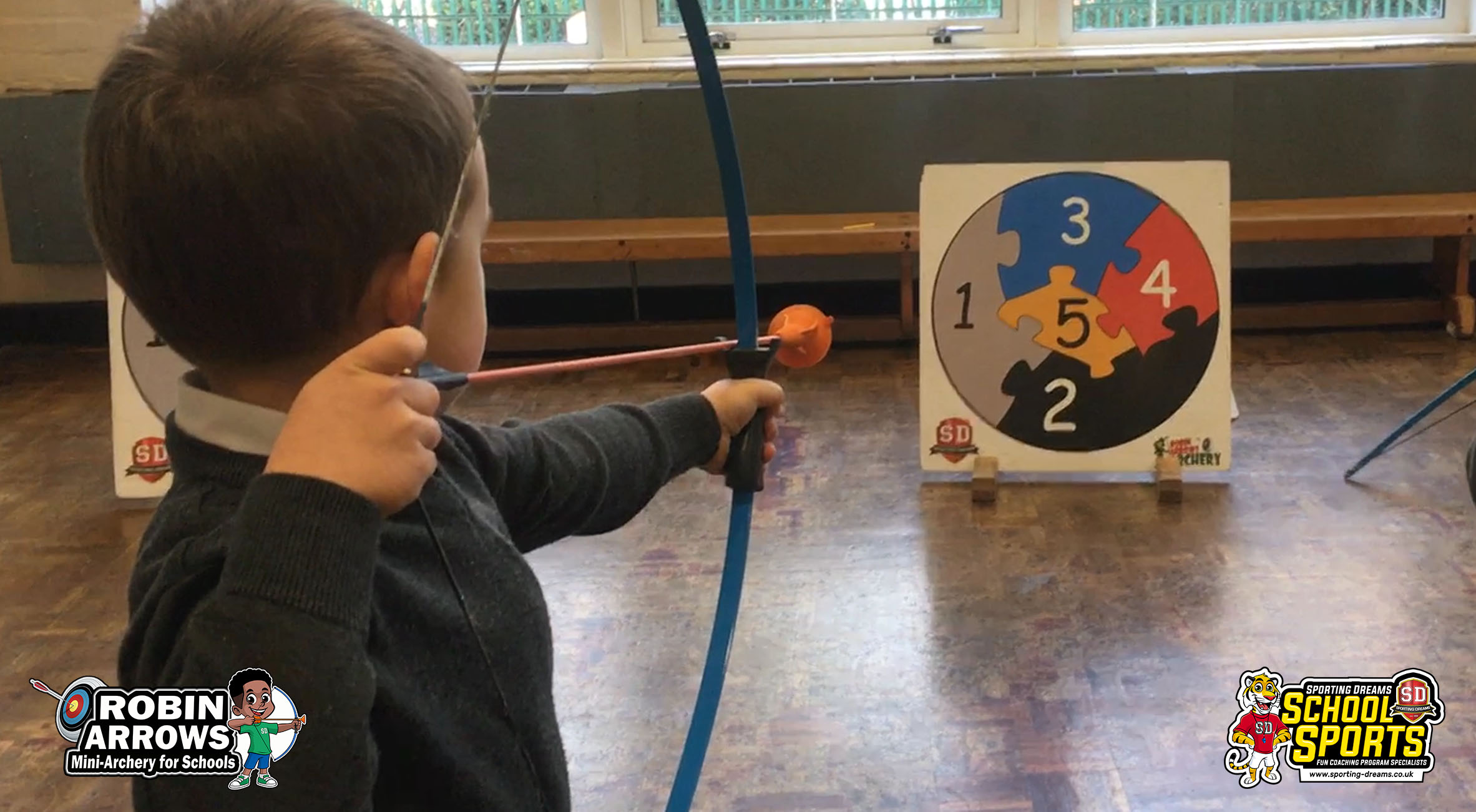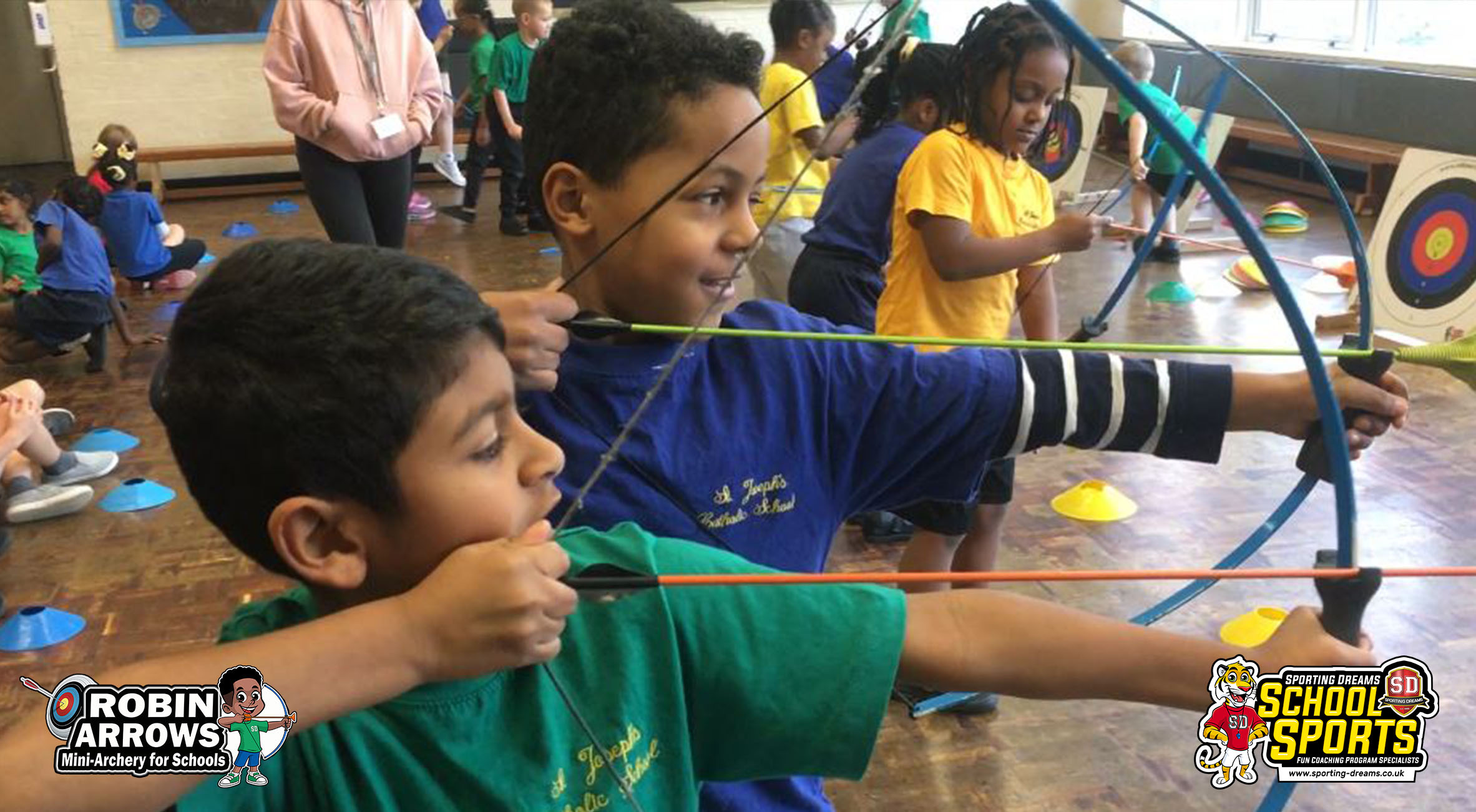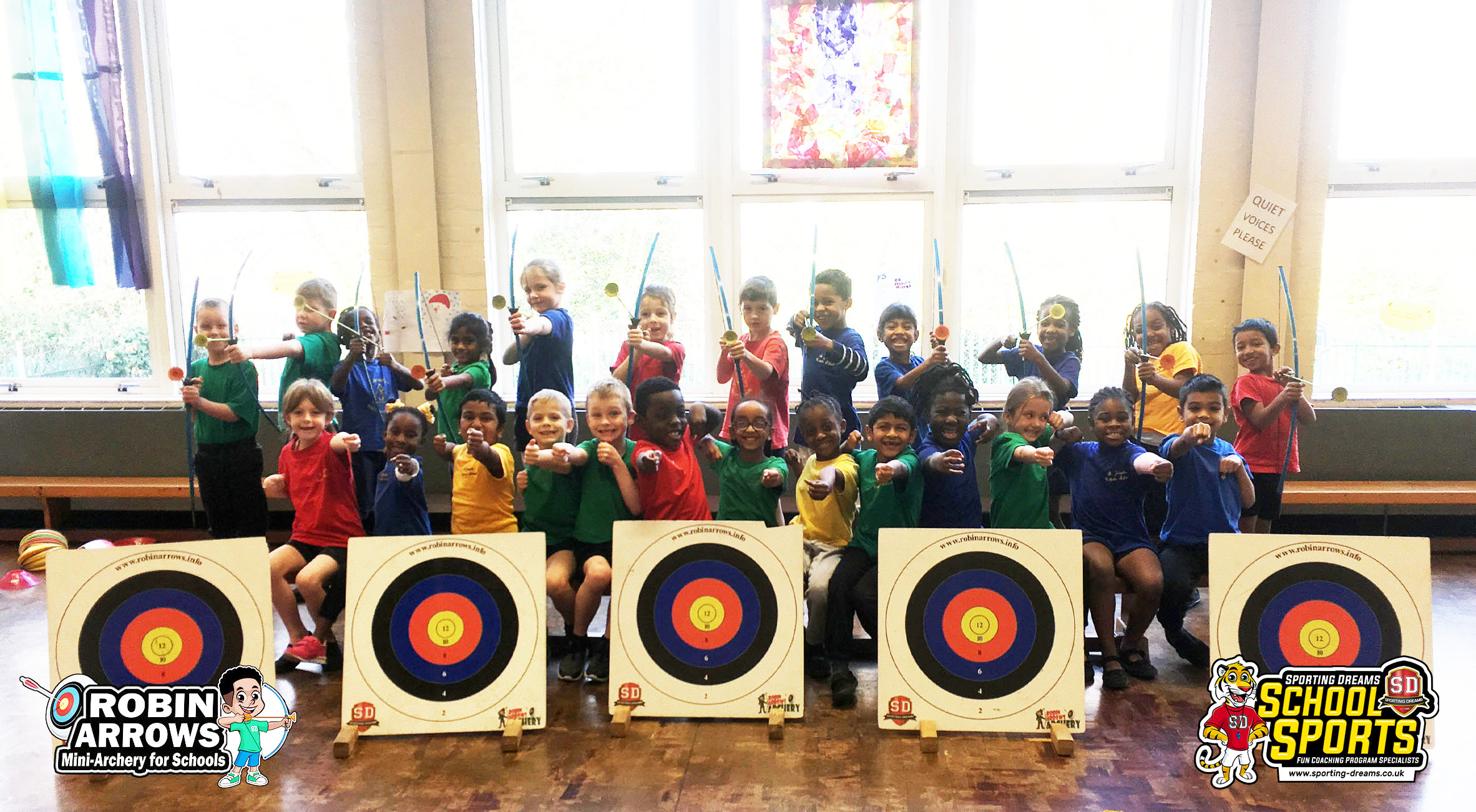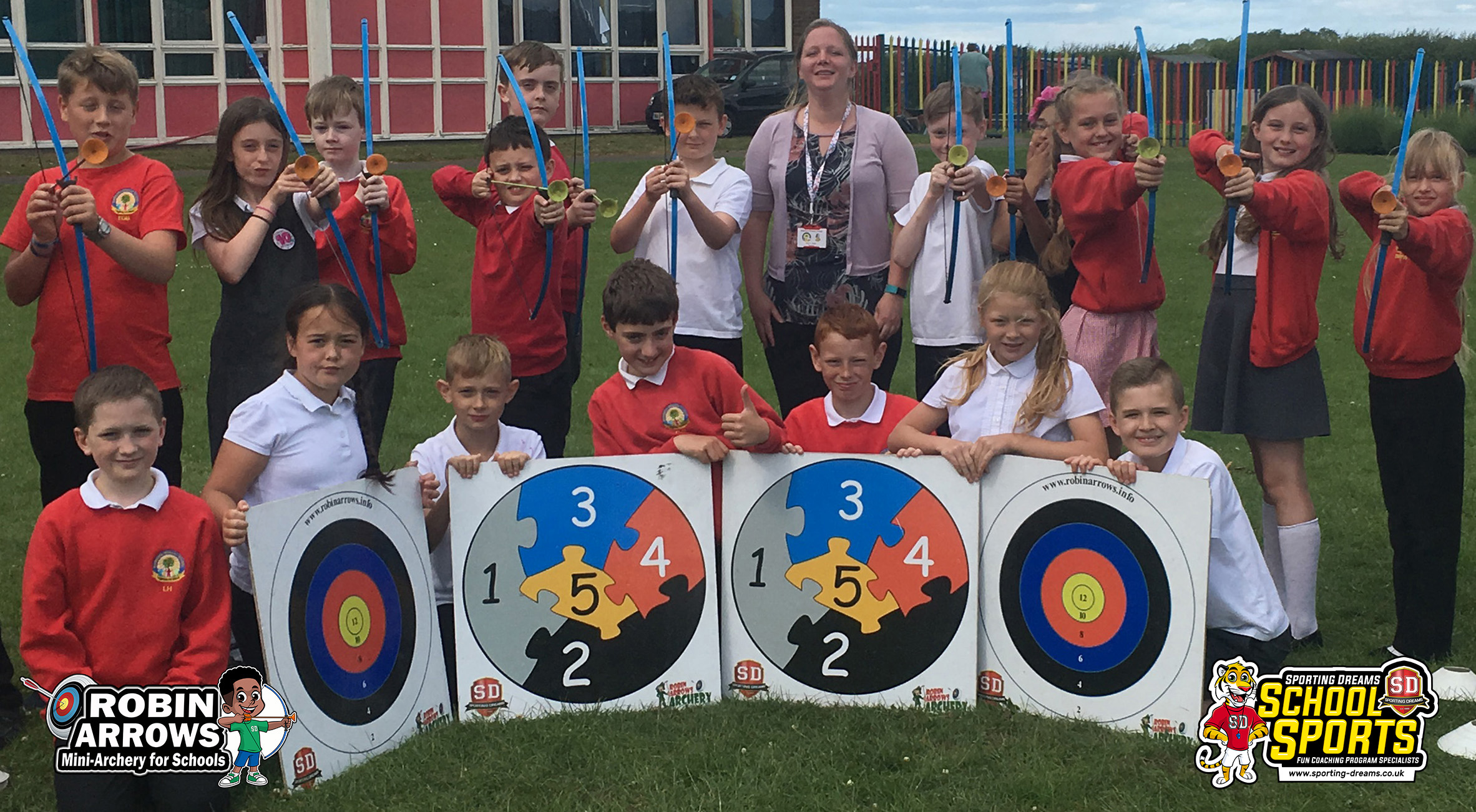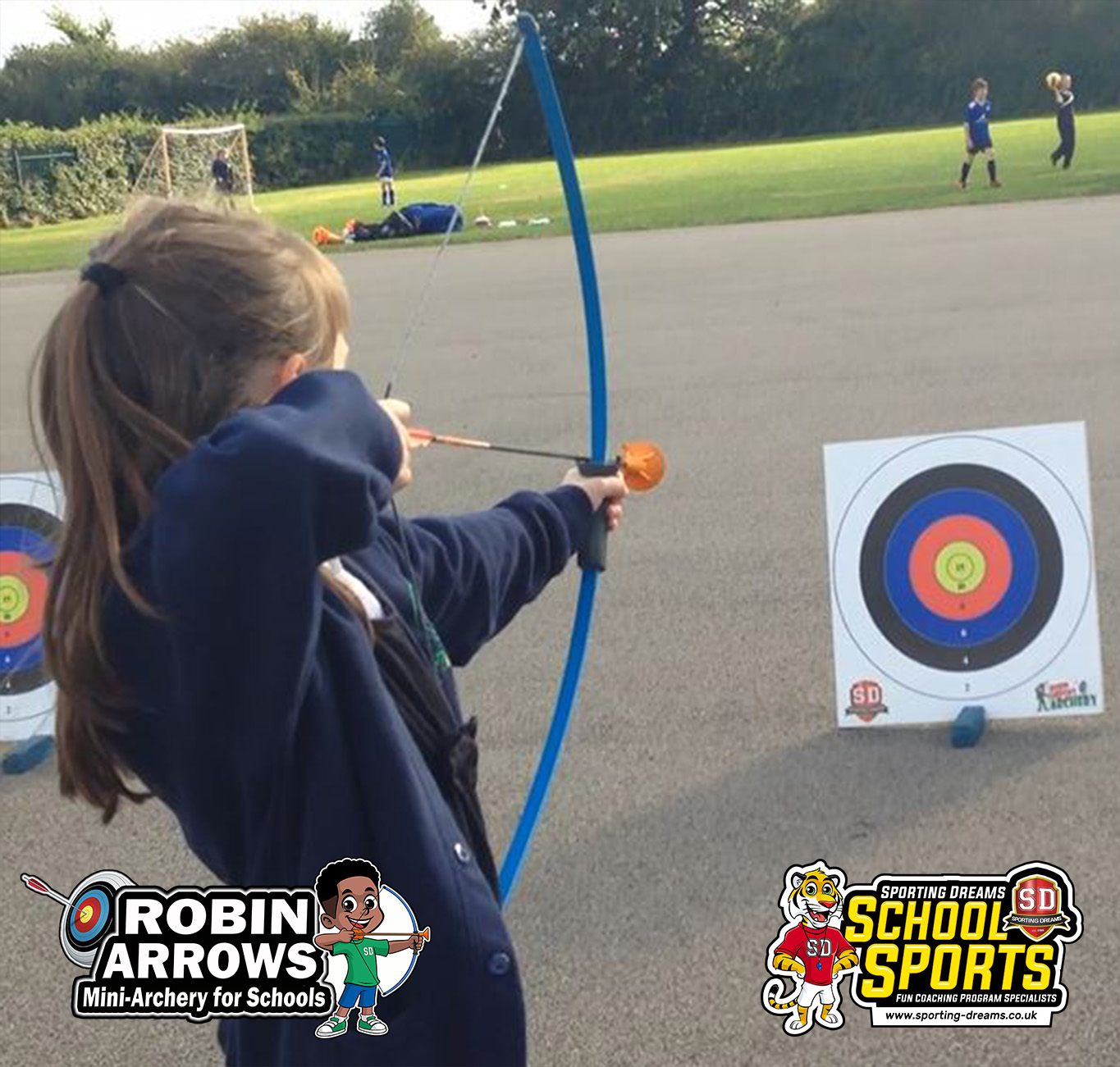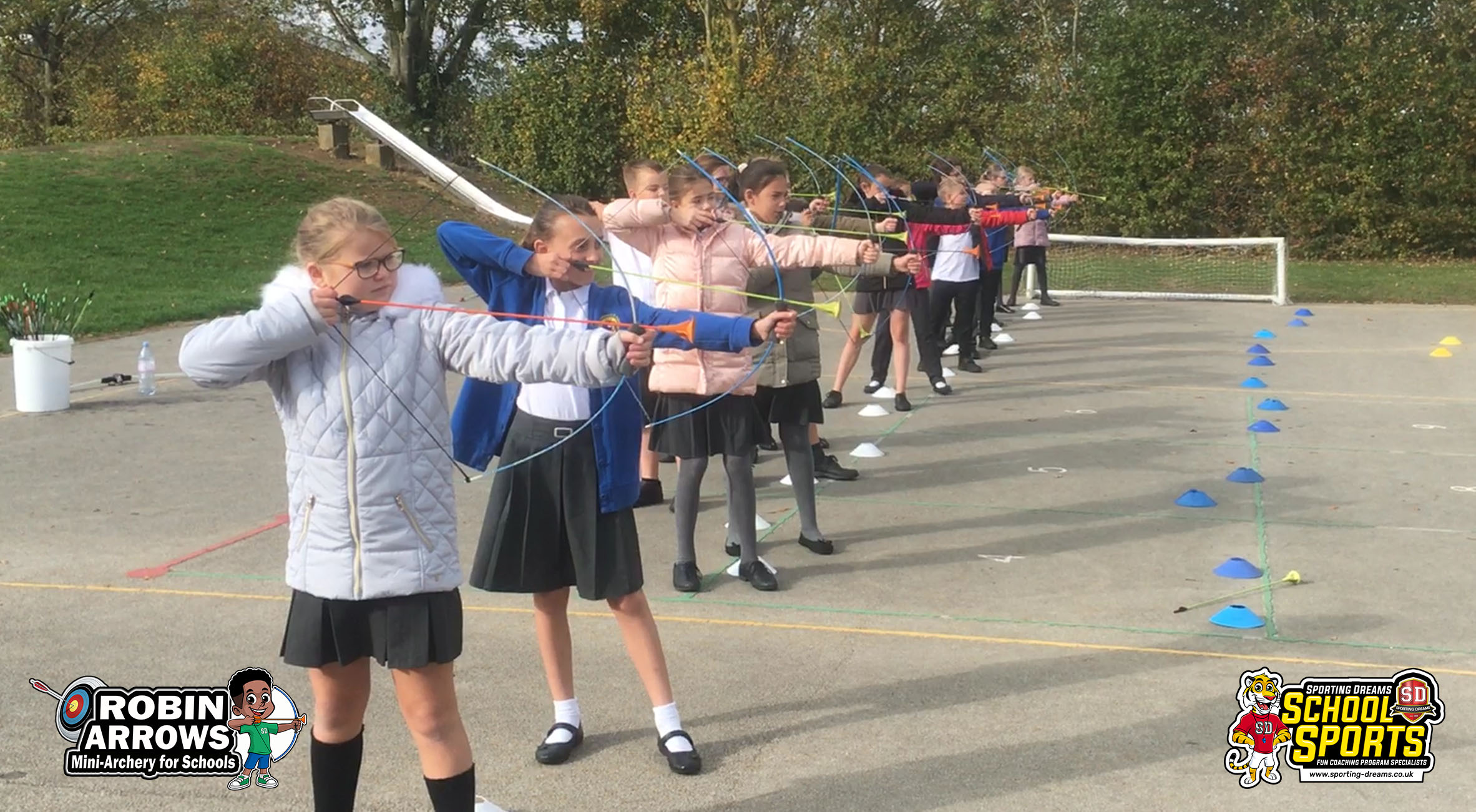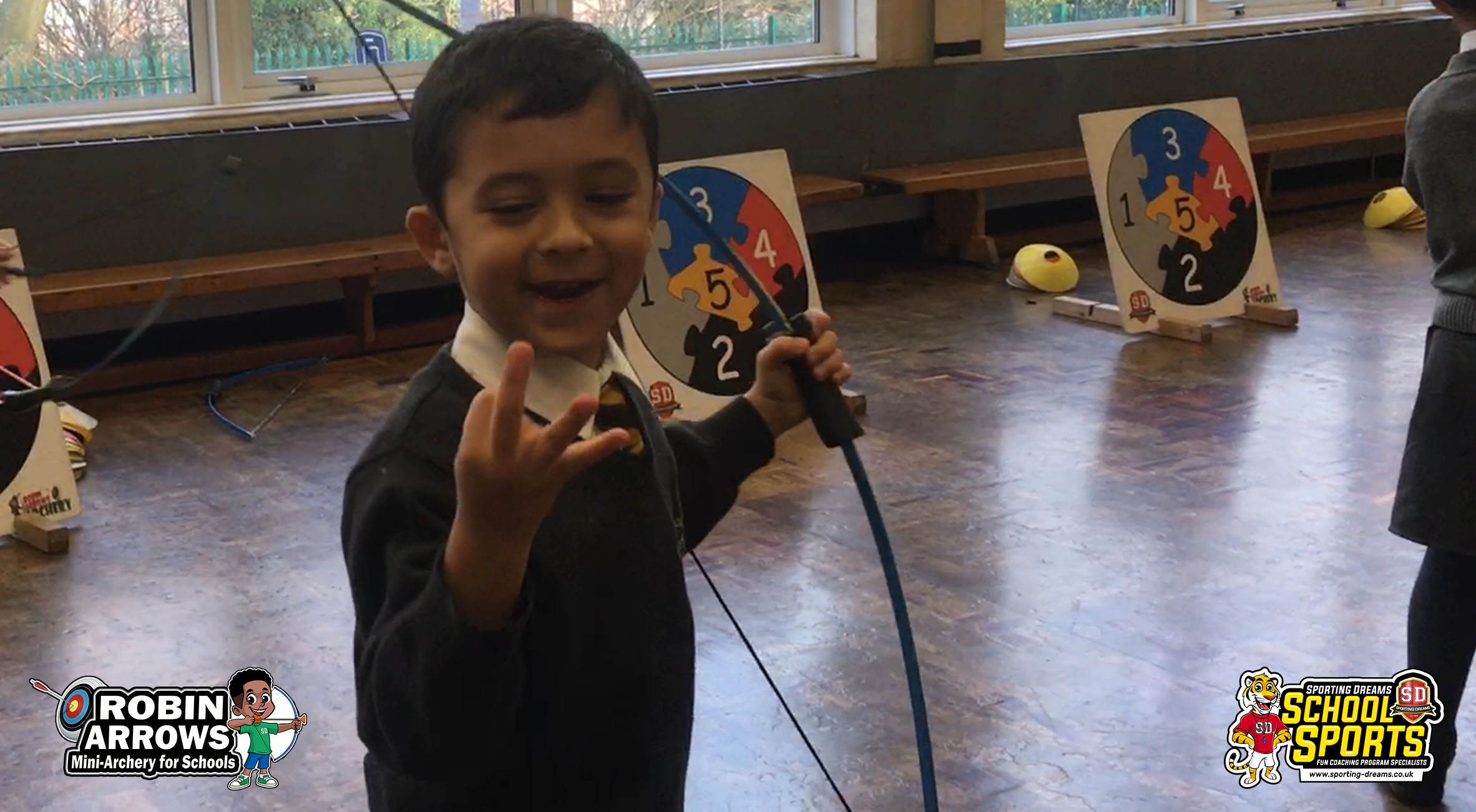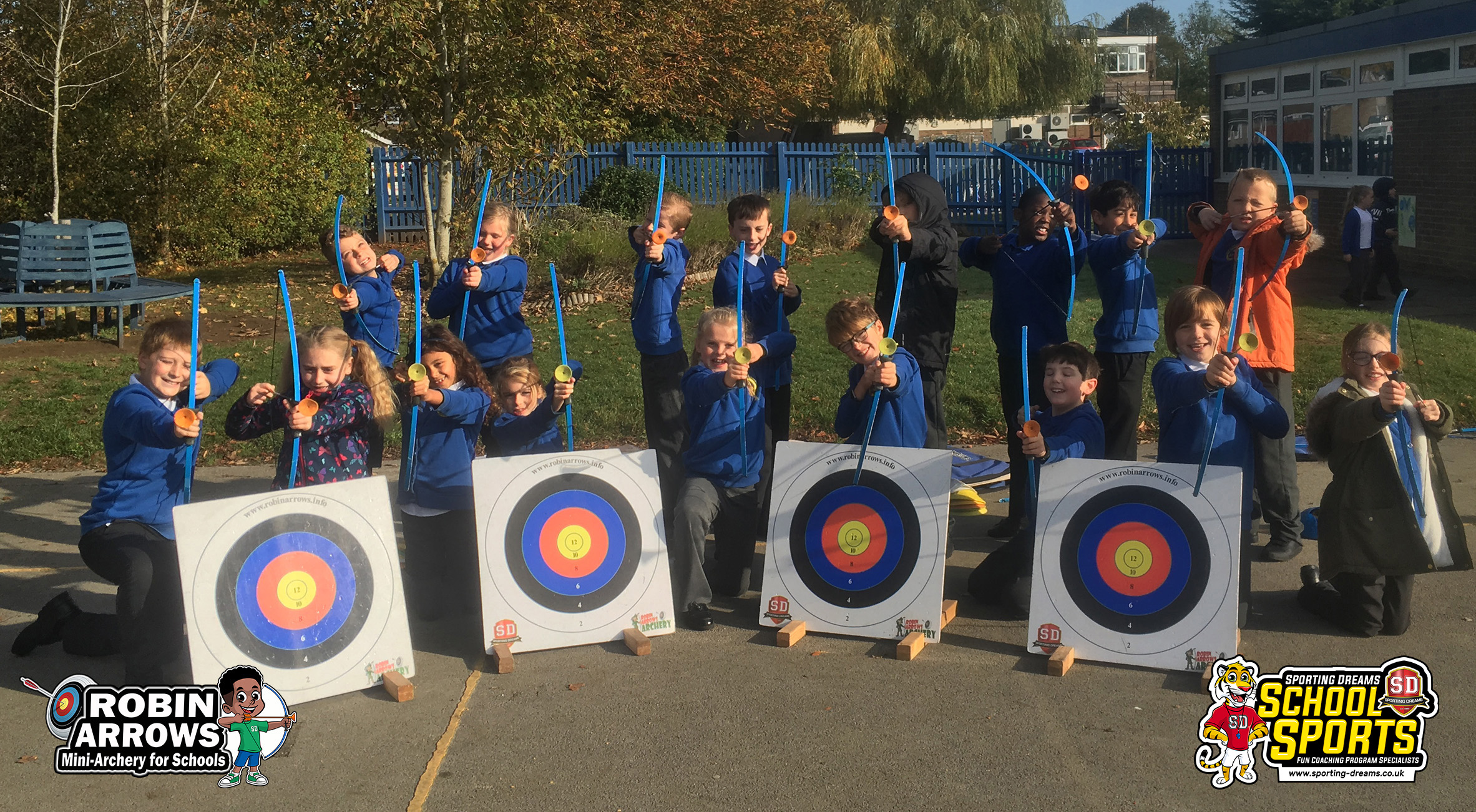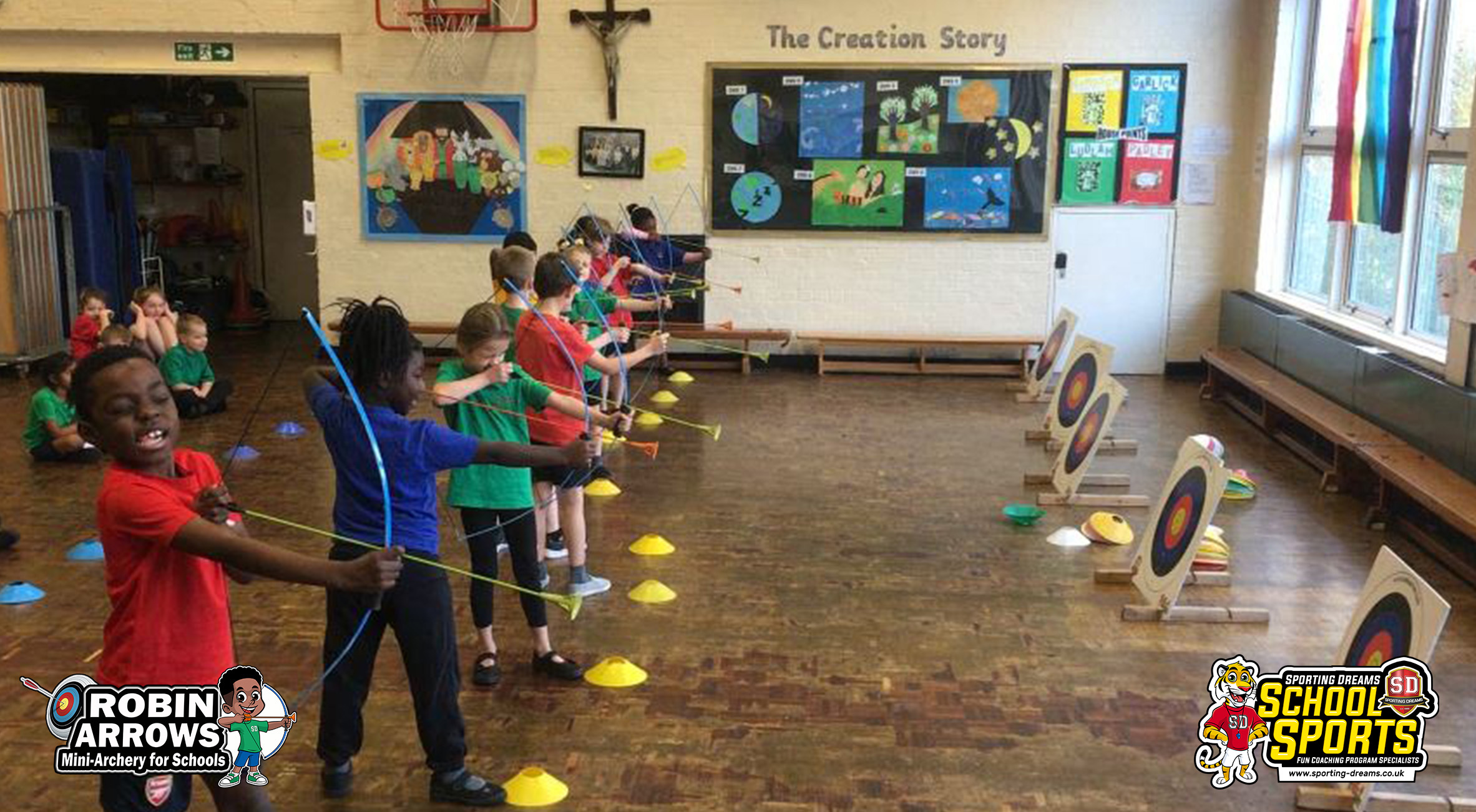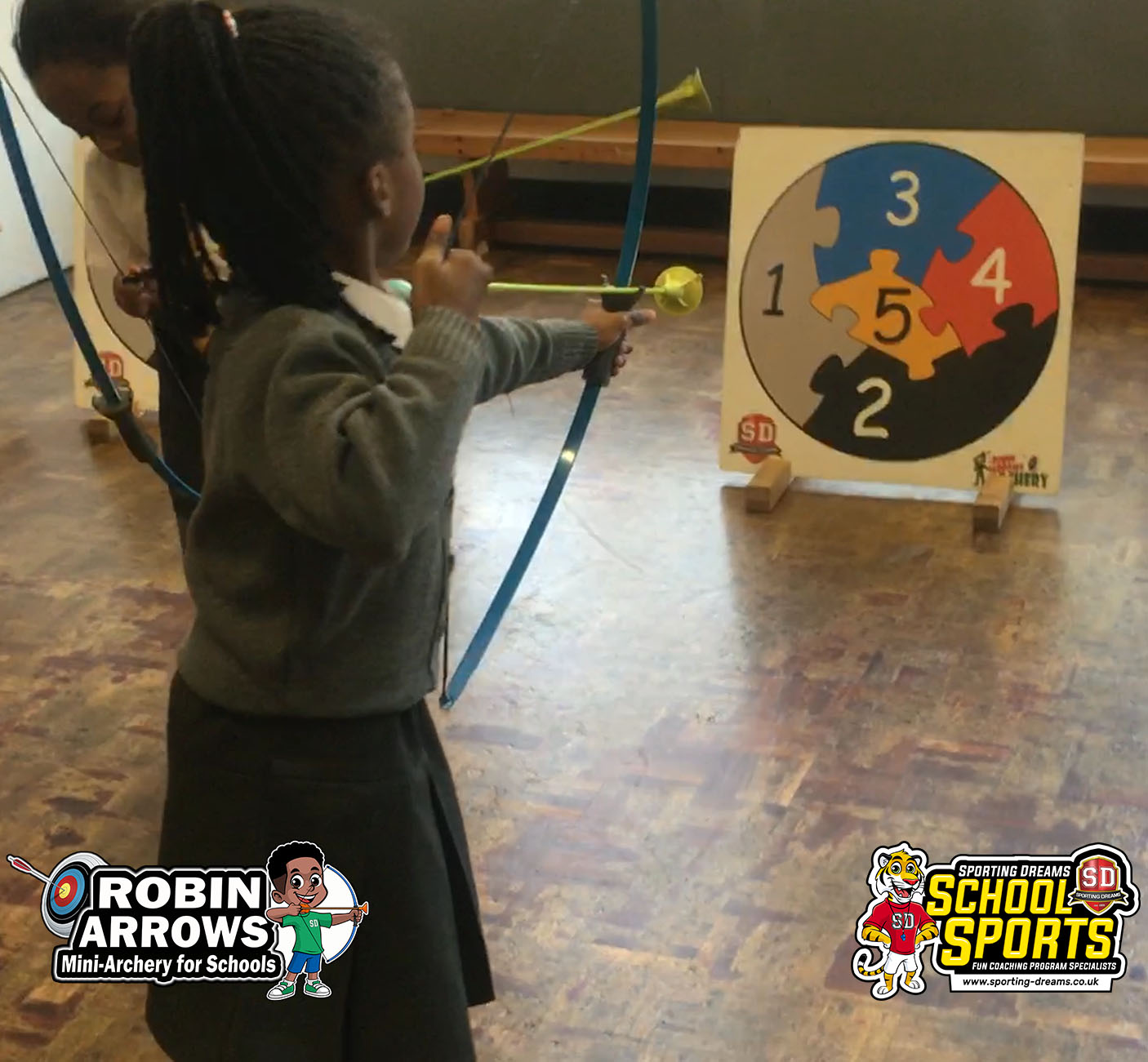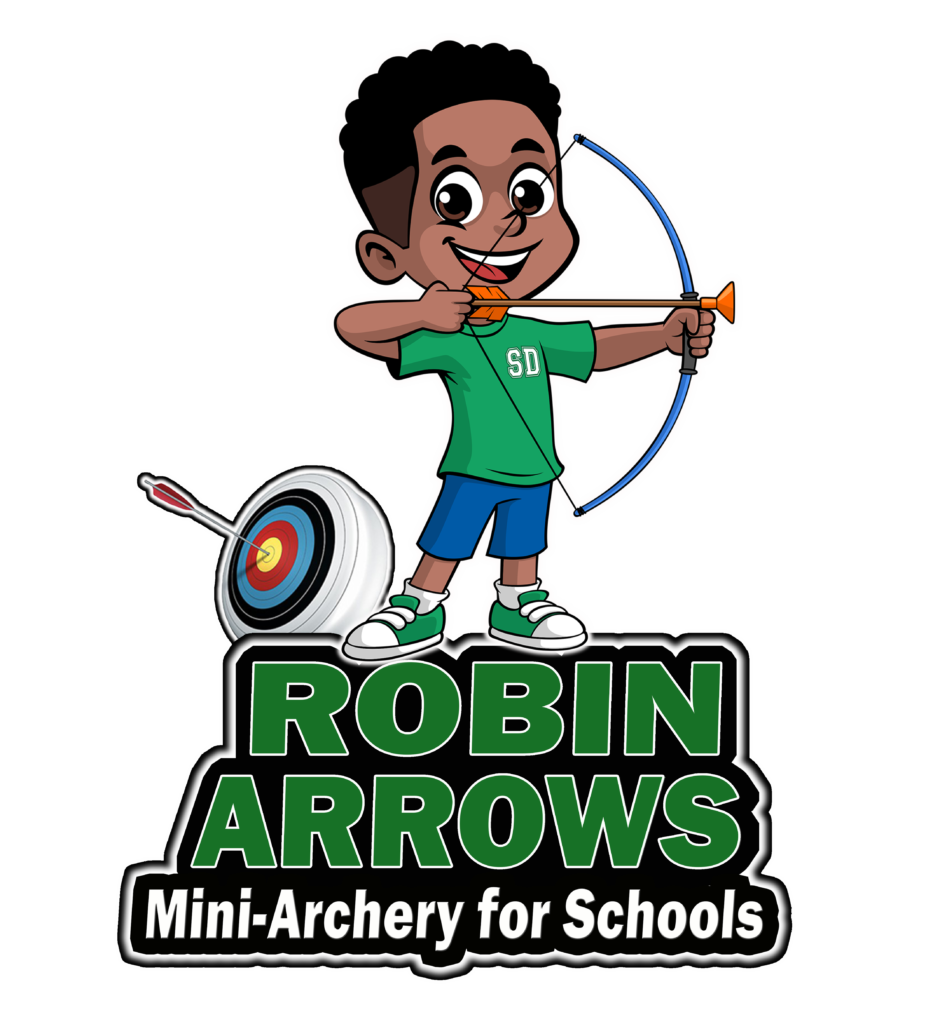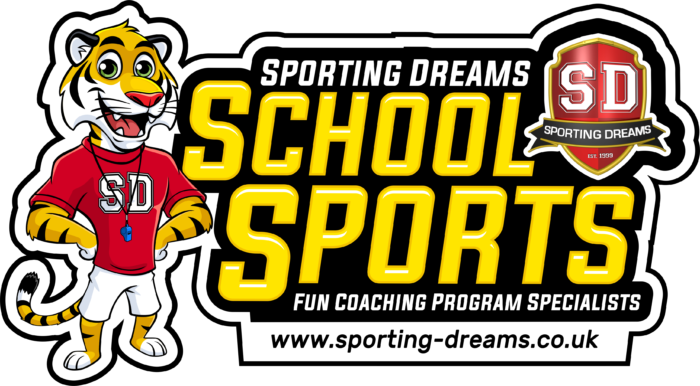 Book a Mini Archery Event Now