costs & More Information:
How do I book?:
The quickest way is to send us a text to 07813175444 or email us and we will send you the booking details.
Cost & Duration:
The cost will vary depending on the location of the venue and the travel time of our staff member. Plus the type of activity you would like as some take longer to set up. Here is a guide on the costs, but once we know what type of party you want and the location, we will then send you a quote.
1 hour   = £90-£150 
Optional extra's: Trophy for birthday boy or girl. Please contact Bond Street Trophies on 01455 890007 and speak to Chris or Dave who will be happy to assist you. Estimated costs: Trophies £5-£10each and medal's £2.50each. 
Choose a venue:
How to choose / find a venue?
Either choose a venue yourself or give call us and we can recommend various schools, community centres, colleges, leisure centres, scouts or brownies, village halls.
Ideally you should look for a venue which will have a good size indoor space (in case or poor weather), toilets, grass area (if required) .
What will the children be doing?
Click on the type of party you want and see examples of the games, activities and competitions the children will take part in for the specific party. Also take a look at the videos. 
When do I have to pay?
You can either pay on the day or we prefer payment via bank transfer with your child's name as the reference. We do not require a deposit.
Do you supply food?
No, it is up to the parents to set up the food area and supply the food and drinks. Please ensure you ask all parents if their child has any food allergies.
When is it best for the children to have their food?
At the end of the activities.
What if my child or his/her friend has special needs?
Our birthday party host will keep all children involved and engaged and we will adapt the games and activities to suit the needs of each child.
What if I have to cancel?
Simply call 07813175444. There's no charge for cancelling.
What if I have no indoor venue?
Well weather permitting all should be ok. But it would be a good idea to have a back up plan just in case the heavens open.
What ages can attend?
We can adapt the activities to suit a mixture of ages from 3 to 12years old, so all siblings can take part.
What to expect in terms of behaviour:
As most of our staff work in schools, we do use various methods and strategies to manage children's behaviour. We explain at the start of the party what we expect in terms of behaviour and that amazing listening will result in an amazing party. We are more relaxed when it comes to discipline but we explain that having some discipline will help our party host create a fun and safe party for all the children to enjoy.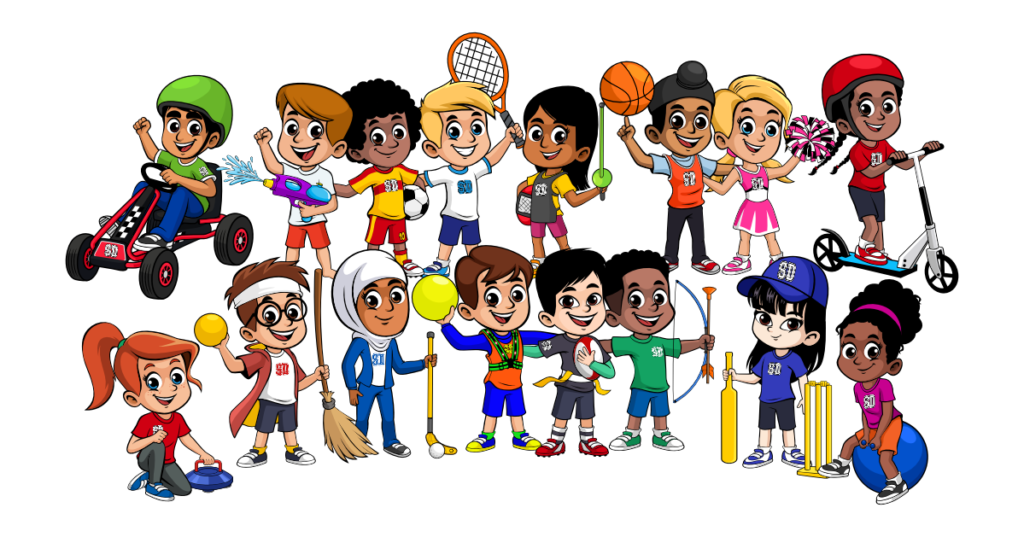 To book or enquire about a birthday party please email us