Cricket programs for schools
"The children loved it. It was fun, they were engaged, it was exciting and looked amazing. Staff felt your staff explanations were clear and their manner with the children was great. Good feedback from the parents too."
Book a WicketCricket Event Now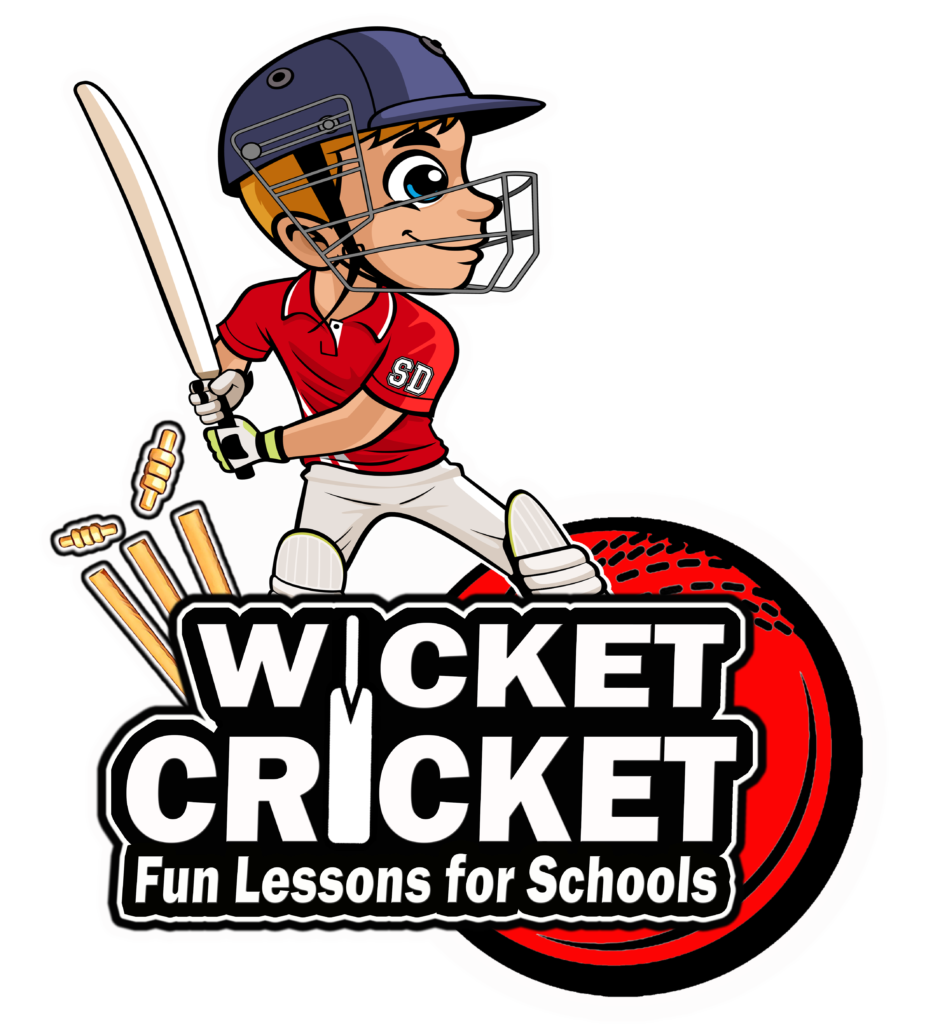 A fun way of learning how to play Cricket
Available to primary schools for: 
Curriculum PE Lessons
PPA Cover
Breakfast & Lunchtime Activity Clubs
After School Sports Clubs
Kids Birthday Sports Parties
Holidays Sports Camps & Playschemes
Bespoke Services for schools
CPD Staff Training
Parents & Children Bonding/Learning Events
Please email us for a full list of services and programs we offer to schools
Watch children taking part in our WicketCricket school sports program. Please email us for more information and a quote.
Welcome To Our WicketCricket Schools Program
WicketCricket is a Sporting Dreams School Sports Program. 
Our WicketCricket school sports program provides children with a fun and safe introduction to the skills required in Cricket. Children from EYRS to year 6 will enjoy taking part in fun games, exercises and competitions which also develop many transferable skills used in other sports. 
To be honest, all children really want to do is to hit the ball as far as they can, which always brings a smile to their faces. And it's our instructors job to help build up the children's core motor skills on how to bowl, how to bat and how to throw and catch. We achieve this by playing fun games and competitions which allow children lots of attempts in a short amount of time to practice learning the actions of a skill. 
We bring all the equipment and 200 foam tennis balls for inside for wet days, and 300-400 real tennis balls for outside in good weather for children to throw, catch, bowl, and bat. This allows children to have lots of attempts to improve their cricket skills while playing fun games against their class friends.
Like all of our school sports programs, the aim is to engage children 95-100% of their lessons and to give children a "WOW, that was an amazing experience, can we do it again?".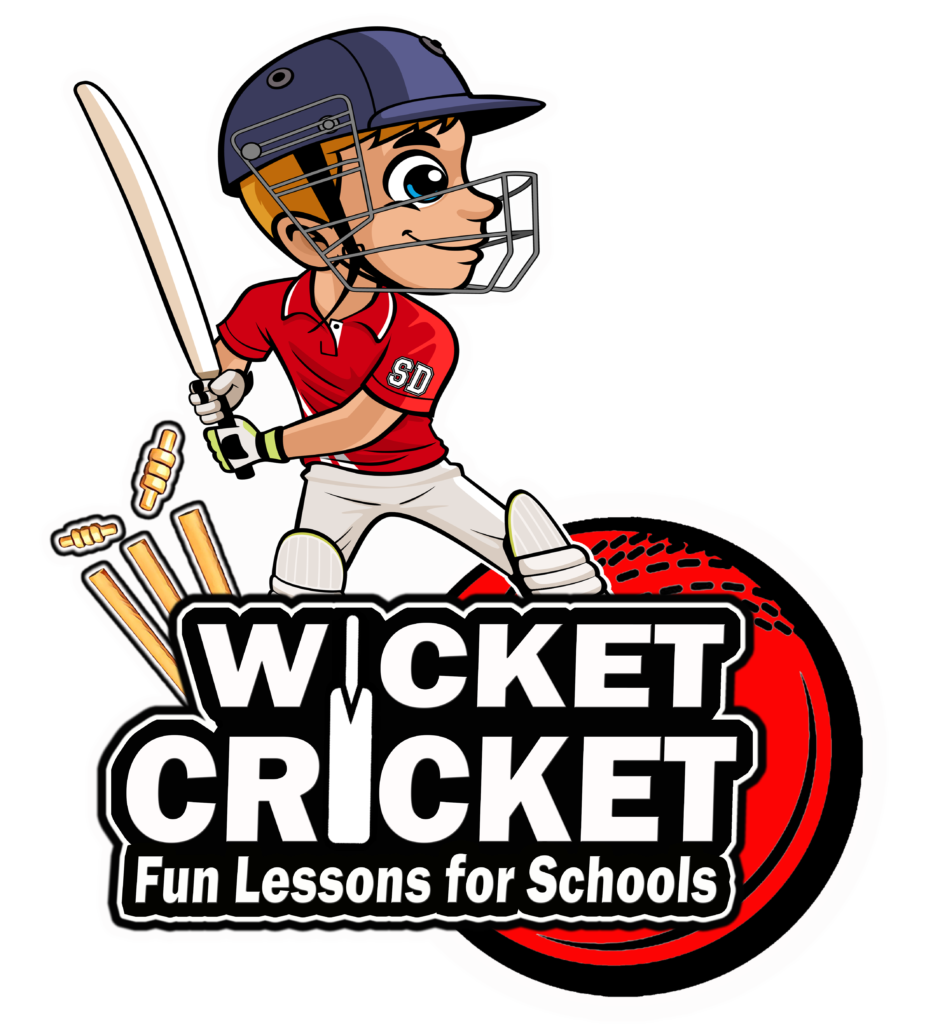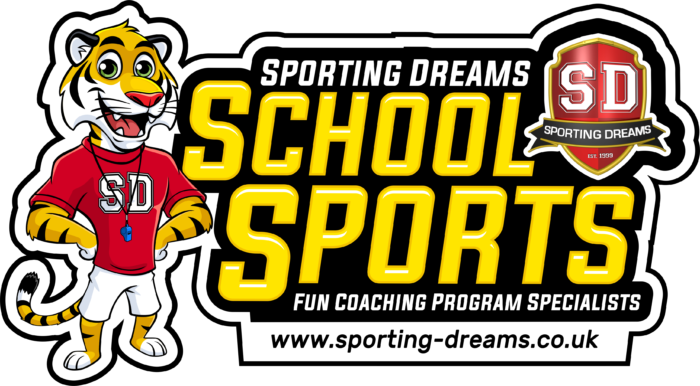 What Skills do the children Learn & Develop?
We teach children the basic skills of the sport through the use of fun games, activities and competitions.
Children will learn;
How to bowl
How to catch
How to throw overarm and underarm at targets and wicket stumps
How to bat
How to field
How to be a wicketkeeper
How to score runs
Additional Benefits to children:
If you haven't already, please take a look at our about us page, our history, and our foundations, where you can read a little about our coaching methods, our approach and our use of discipline. These are vitally important to create and maintain a fun, safe and efficient learning environment for the children.
Our WicketCricket program uses fun games which will also help children to:
Improve throwing, catching and aiming skills
Improve balance 
Improve coordination skills
Improve reaction times
Develop & improve motor skills 
Apply basic mathematics  by keeping scores

Develop team work/working with a partner and cooperation skills

Develop self esteem and an understanding of resilience to new challenges

Develop competitive but respectful characteristics of a good sportsperson 
What services do you offer to schools?
Bookings are available to schools for PE Lessons, PPA Cover, After School Clubs, and School Holiday Sports Camps, plus other bespoke services including Special Events for Schools, Birthday Parties and for Community Groups. For a full list of services and programs we offer to schools please email us.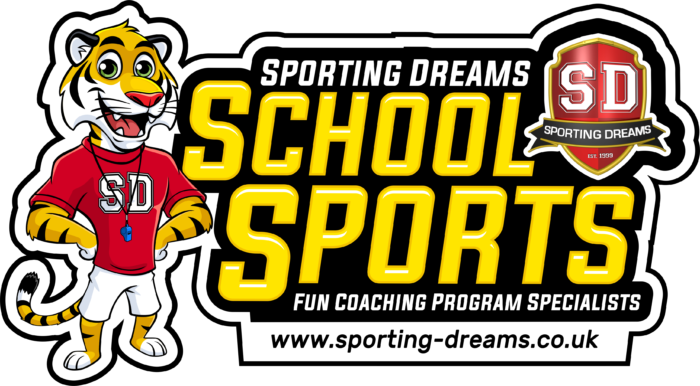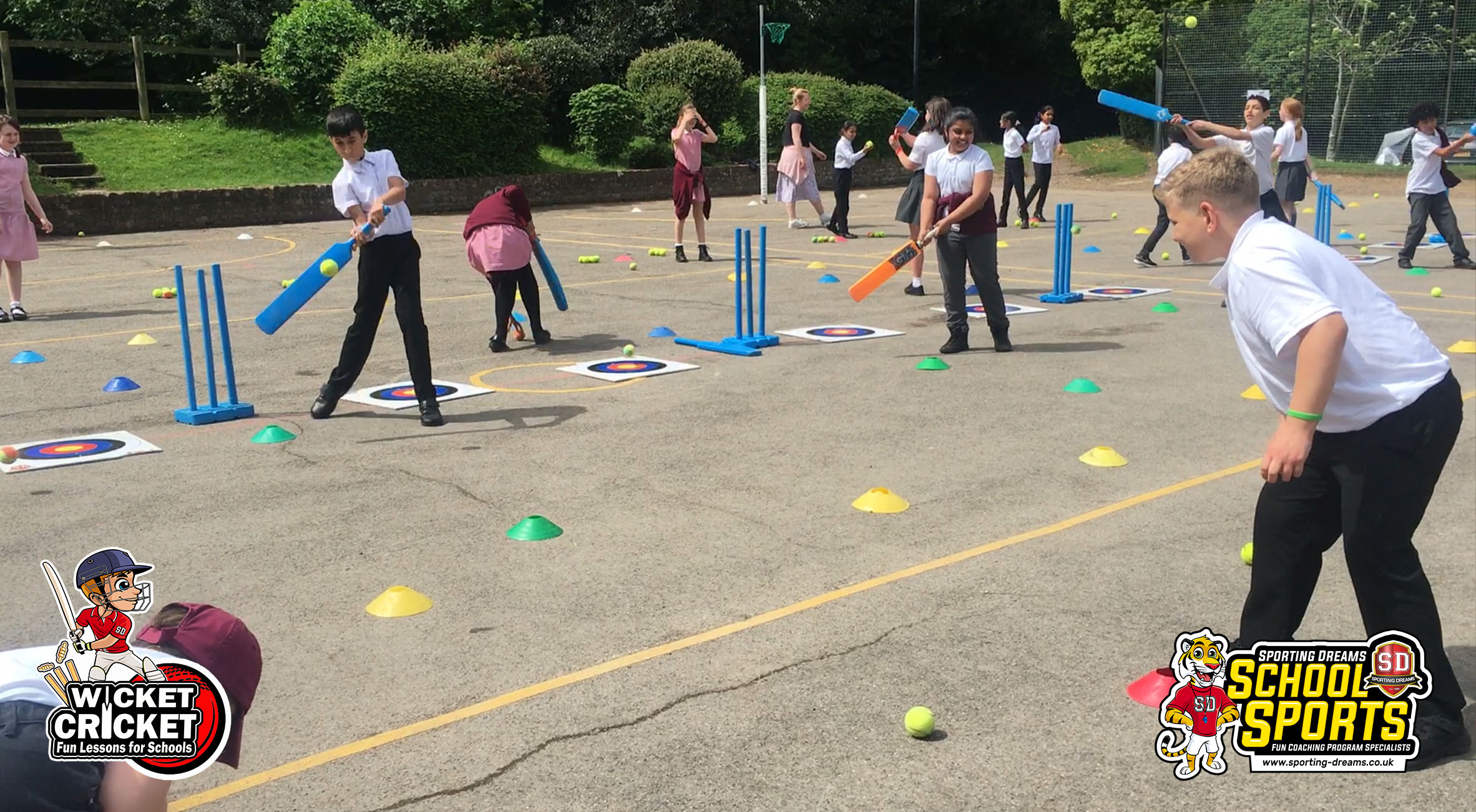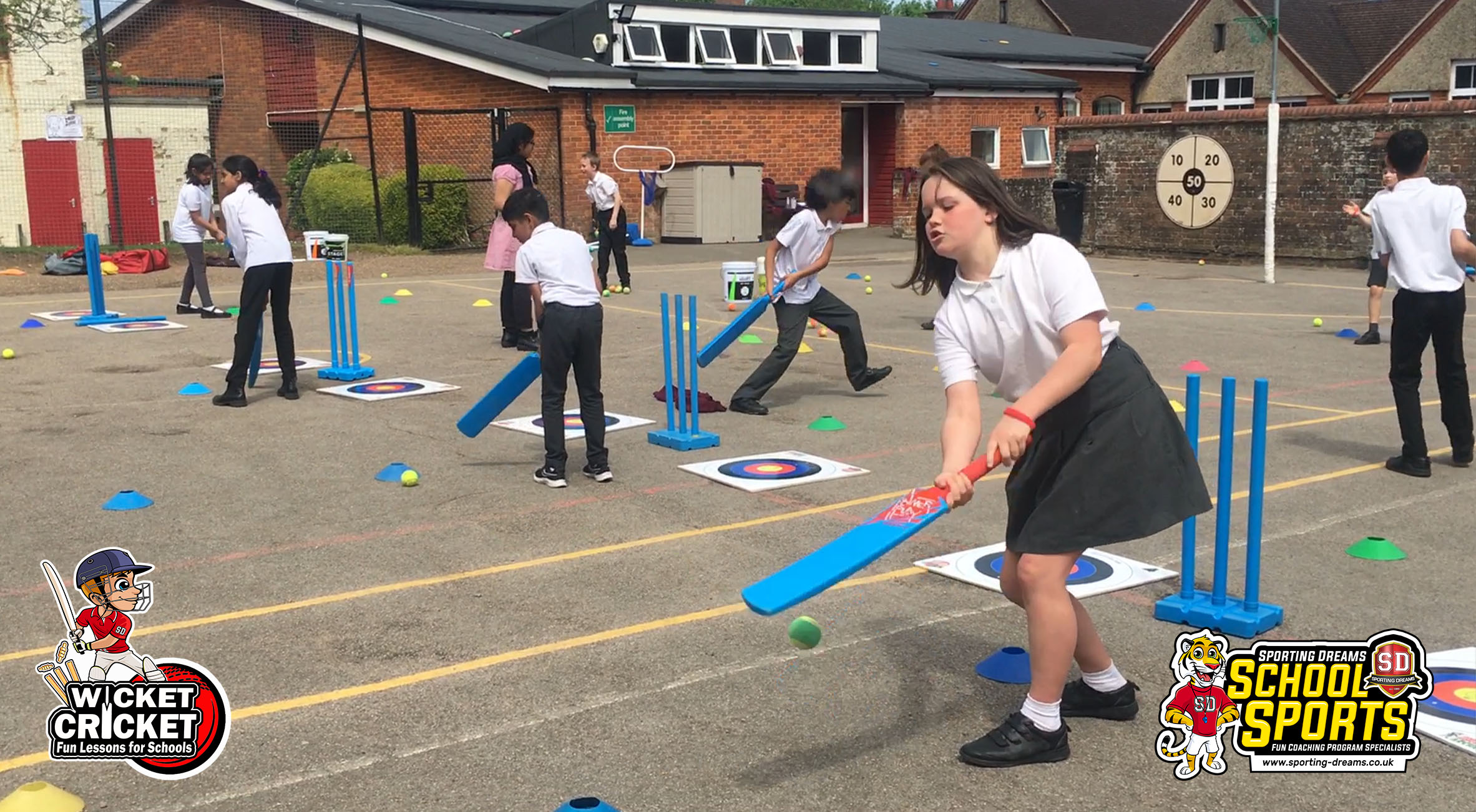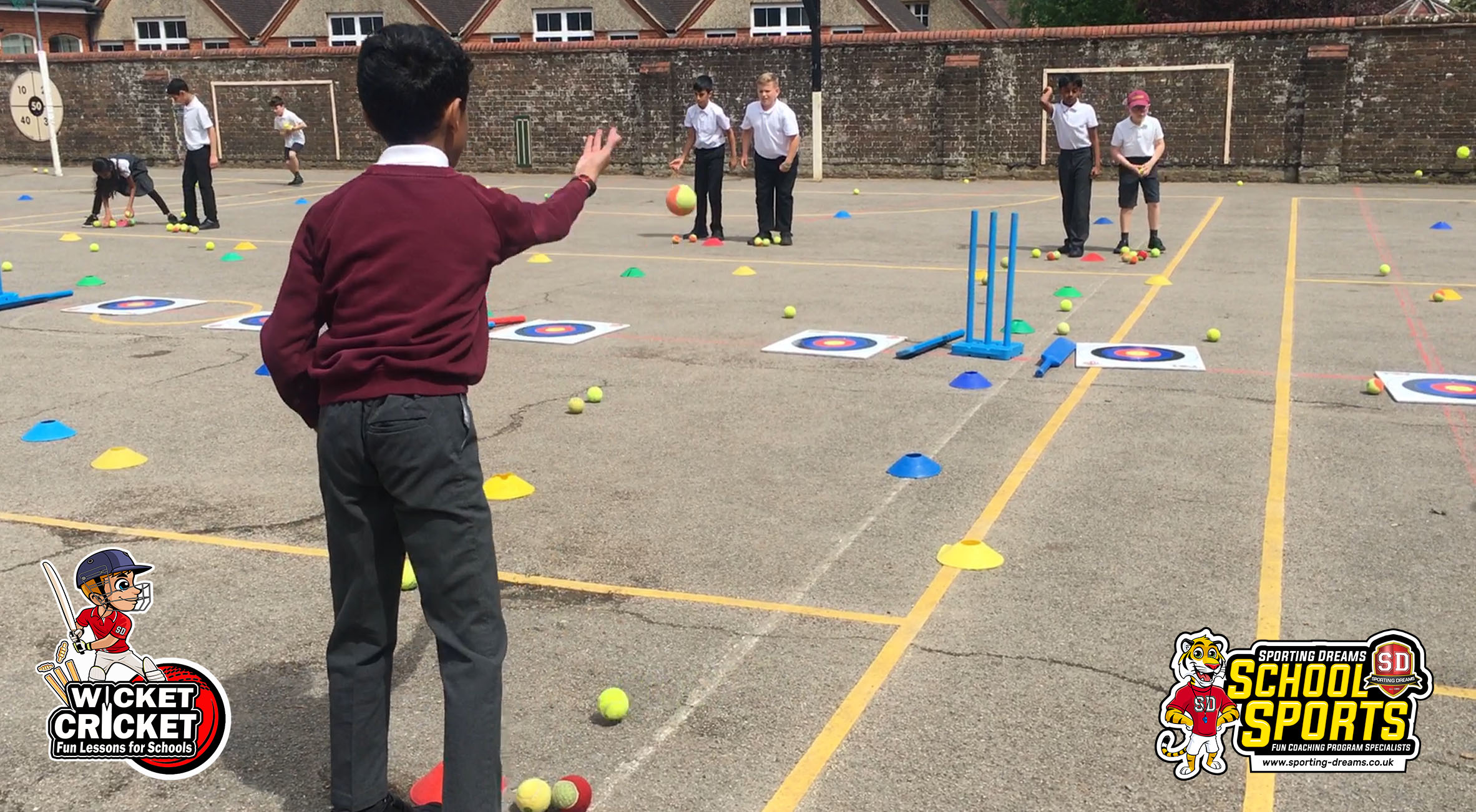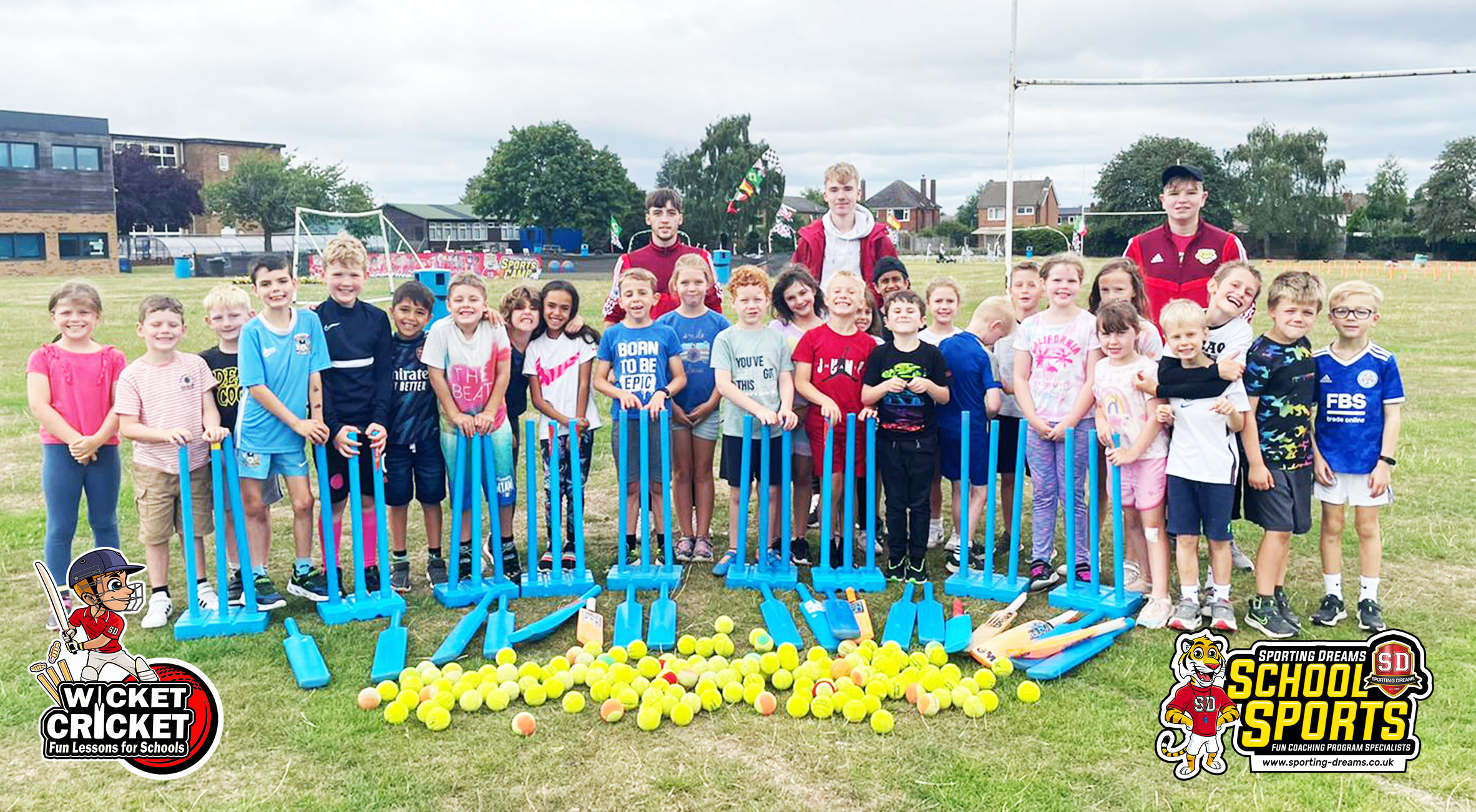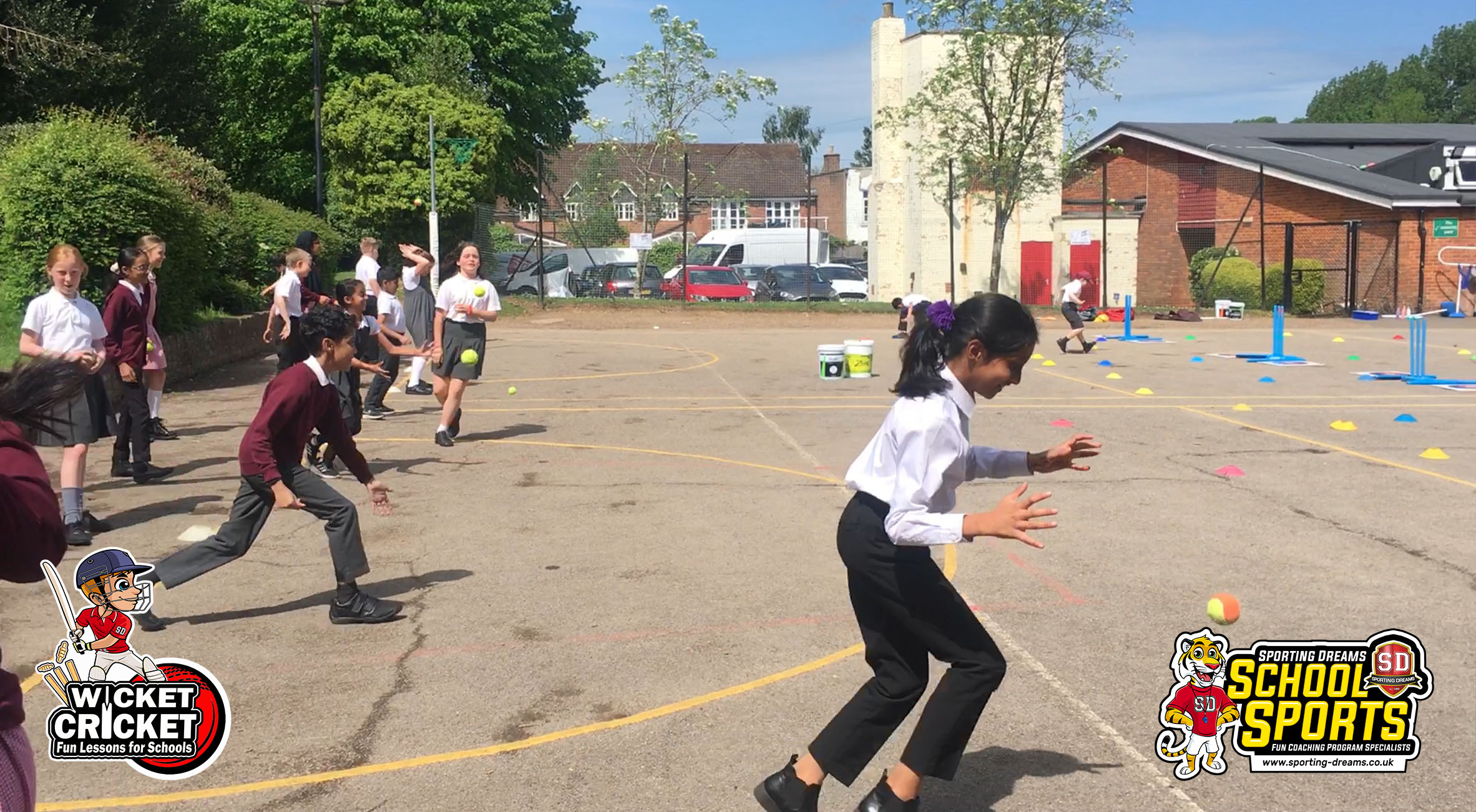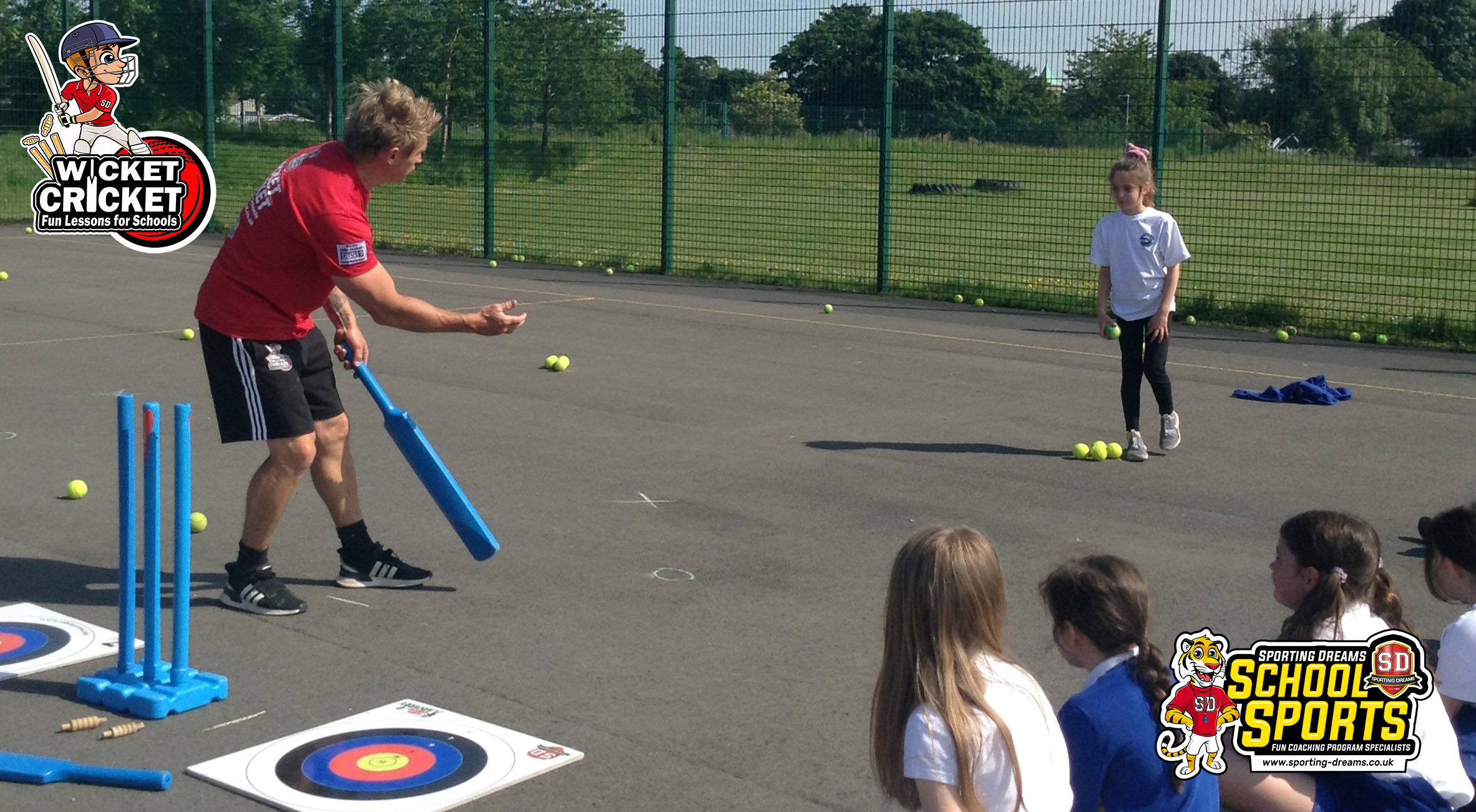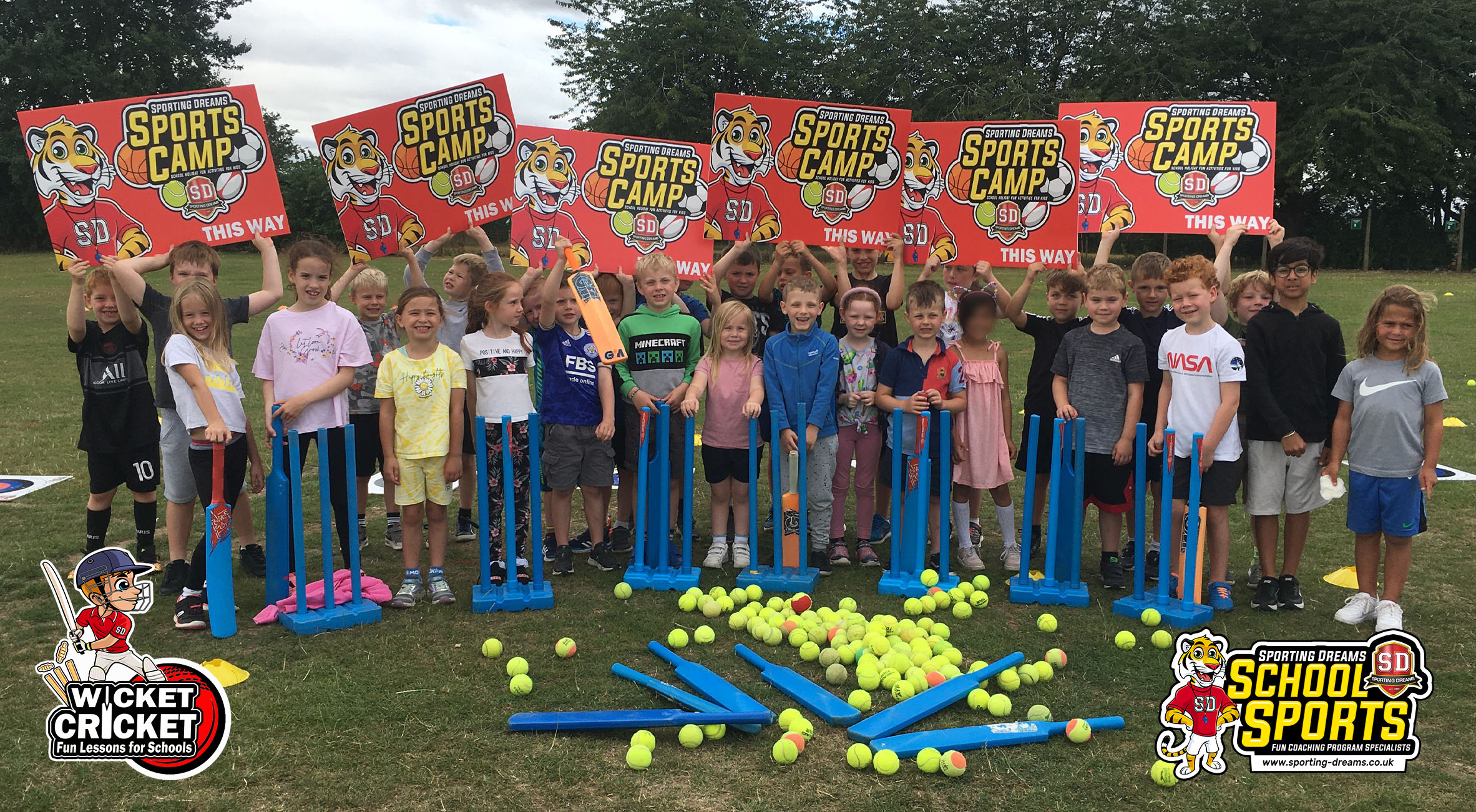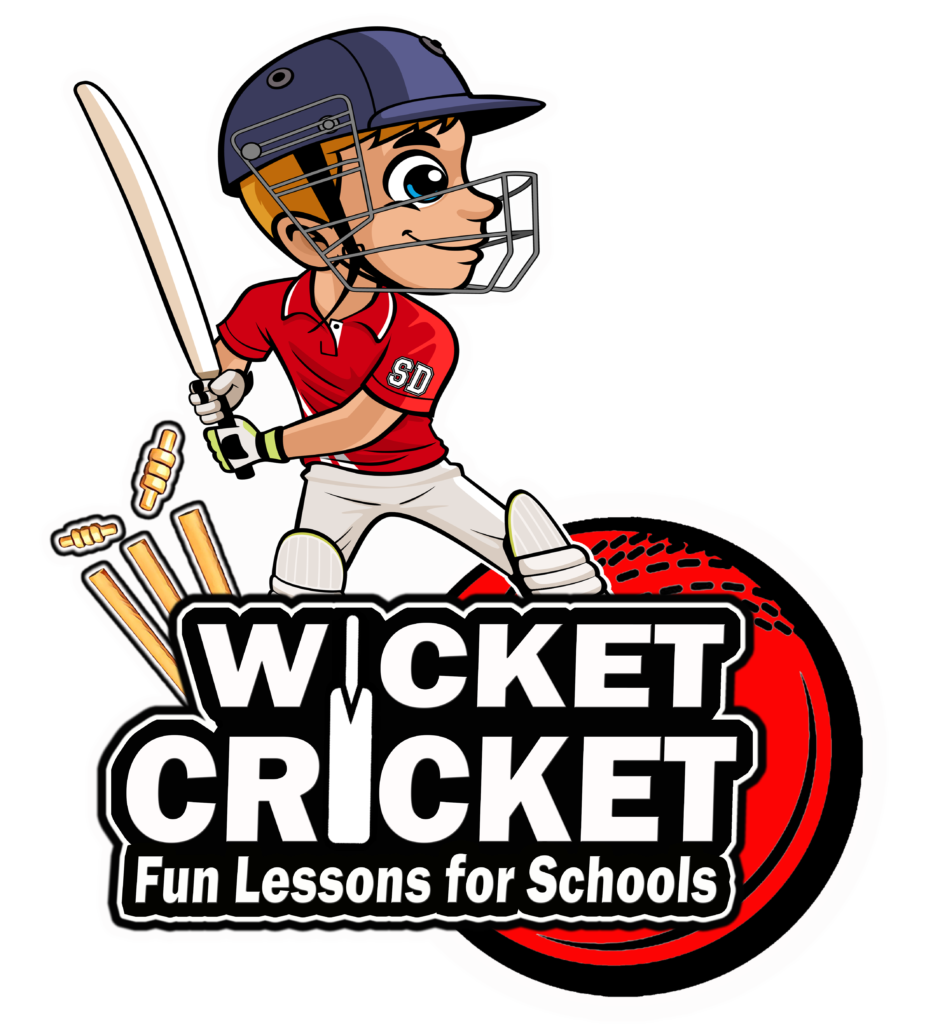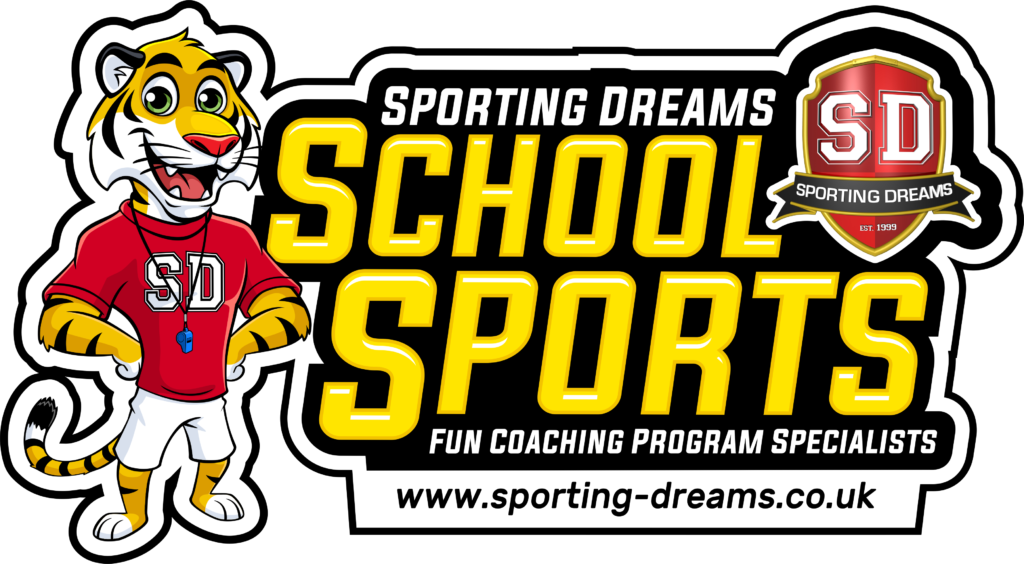 Book a WicketCricket Event Now